As technology advances, society is becoming more connected. We're moving towards a world where people, information and things come together and fundamentally change the way that we live and work.
Fujitsu partners with organizations to help them take advantage of and contribute to this change, becoming Hyperconnected Businesses which use the latest digital technology to re-think how they operate and run their business, re-evaluate how they engage with their customers and enable new solutions and services to be brought to market.
At Fujitsu Forum 2017 in Munich, you can explore Fujitsu's full portfolio including:
Internet of Things (IoT) solutions and capabilities
Extensive networking capabilities – from designing, building and managing complex networks
GlobeRanger RFID and IoT solutions.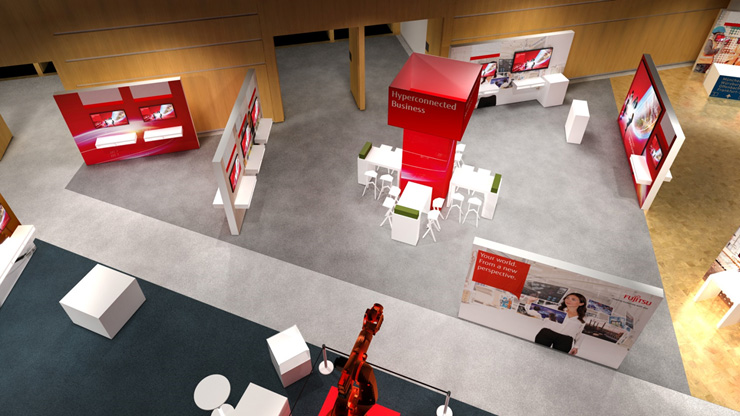 Render of the Hyperconnected Business area.