Top 10 Cyber Security Predictions for 2019
We always anticipated that 2018 would be an interesting year for cyber security – not least of all because of GDPR – and as the year progressed, we saw some very high-profile attacks and data breaches, with the full implications of these breaches still to be seen.
Although there is no denying that organizational awareness is on the rise, one thing is clear – those behind breaches and hacks are finding new and creative ways to bring organizations to their knees. This is being driven by the rise of Cloud, Internet of Things (IoT), as well as the fact that the amount of data stored and analyzed continues to explode, forcing organizations to focus more on safeguarding their business, employees and customers.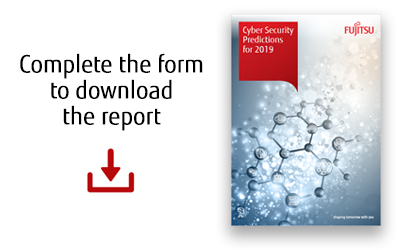 How will 2019 be different? We asked our most experienced cyber security experts and threat intelligence analysts to highlight their top emerging predictions to watch for in 2019, including:
The rise of a secure multi-cloud model
How technology alone cannot stop a breach - it requires a cultural shift
How data governance can no longer be tick box exercise
The future of identity access management
The growth of threat hunting
One thing we can predict for 2019 is that as threats continue to grow, we'll be working hard to help our customers across the world to prepare their people, processes and technology to deal with these threats, through our approach of intelligence-led security.