Co-creation for Success
Co-Creation for success:
Unlocking Creativity, Knowledge and Innovation
Financial Services research results
Fujitsu's global study explores the relationship between organizations and employees, customers and society. This document reveals the research results from the Financial Services industry showing how vital each group is to achieving success and what role culture, creativity and digital technology play.
Key insights include:
Of the three core audiences (customers, employees and society), financial services organizations feel most duty to improve the lives of employees 59%, followed by customers 55% and wider society / citizens 40%

The primary areas of skills and expertise required for future success are: financial acumen 43%, leadership skills 40%, industry knowledge 36%

76% of leaders state that the happiness of employees in intrinsically linked to their organization's success
Access Canada's Financial Report!
The ingredients for business success
The world is transforming, and so too are the demands being placed on organizations

Organizations are struggling to balance the three groups and deliver for all people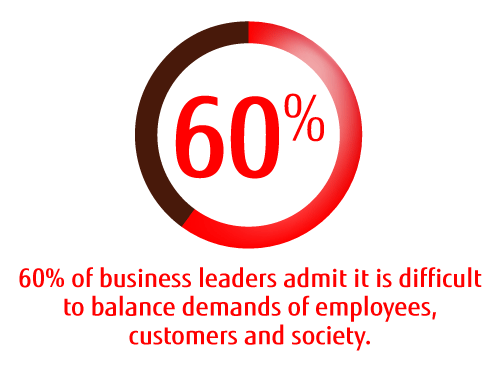 Success will be driven by creativity, innovation and knowledge, supported by digital and an evolved people-led approach