"Of, relating to, or affecting all of the people" – Why the post-pandemic public sector will be hugely different
The pandemic brought into sharp focus – more than any other event in recent times – the role, scope, and effectiveness of the public sector right across the world. But especially in North America. As Margaret O'Mara, a professor of history at the University of Washington, put it government at all levels has suddenly become "far more visible… than it's normally been." Daily briefings from central and local government get huge ratings, and (mostly) decisive action at the regional and municipal level is making a real difference to people's lives.
Lilliana Mason is an associate professor of government and politics at the University of Maryland makes a bold prediction when she says: "We will see a rebirth of the patriotic honor of working for the government." That's true. But, as Debi Daviau, president of the Professional Institute of the Public Service of Canada, points out, the technological 'silver lining' which saw the work of the public sector continue despite lockdown will be offset by inevitable budget restraint, a fact which 'highlights the importance of a public service which can act quickly."
Yes, Covid-19 changes everything, but now it beholden on public servants everywhere to ensure that the sacrifice in both lives and livelihoods is channelled into a new era for the relationship between citizens and their government at all levels. And that means making the most of the investment in technology that's already been made and delivering ROI in both value and efficiency.
To cite Ms Daviau again, the pandemic proved that 'Technology is the backbone of government's business, not just the back office." The technology is robust: It's important to be clear about what did NOT happen: civic networks or systems did NOT collapse. They continued to work.
That's a great foundation on which to build further trust and engagement. It's the duty of all involved in the ecosystems around public sector organizations to re-double efforts to make government services whatever they may be as seamless, efficient, secure, and responsive as possible.
Digital kept us human during lockdown, now we must leverage its power to deepen the relationship between the people and the services and officials they depend on. Digital gets us closer; makes better able to react to need and stay ahead of change both in terms of regulations, laws, social services and, of course, events we cannot predict. Simply, it makes us more resilient in a dynamic way. The best resilience is based on a coherent and positive vision of what we do, the tools we use, and the people we want to be.
So, the priority is to be creative and wring every penny of value we can from what we already have. And that means working with a partner like Fujitsu, which is experienced at doing just that to deliver, a new era for public services.
---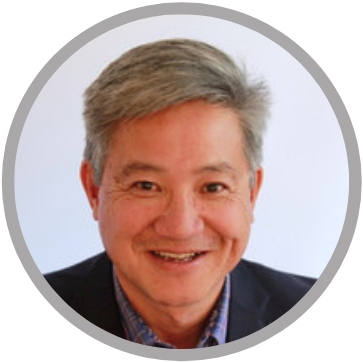 Robert Lai - Head of Public Sector, North America, Fujitsu
Robert has over 35 years experience in Canada's technology and business sector, and has developed strategic business partnerships globally and in Canada. He has held executive leadership positions in both the private and public sector. Robert is currently head of the Public Sector industry for Fujitsu North America.
Formerly Vice President with AFSC, a provincial crown corporation and Executive Director of Technology Industry Development with the Department of Advanced Education and Technology. Earlier in his career, Robert was Vice President of Sales and Marketing with Bell West, where he was instrumental in the development of the SuperNet initiative in Alberta. During his extensive professional career, Robert has held senior positions with TELUS, EDS Canada and Enabil Solutions.