'Emerging technologies' are now 'established' in the Public Sector
The events of 2020 have turned one cliché on its head: 'emerging technologies' like the Internet of Things, AI, Robotic Process Automation, Geographic Information Systems, and data analytics, have all played a key role in enabling the Public Sector at all levels to function successfully during a time of global stress.
Government has risen to the challenge and has seen its positive poll numbers rising across North America. The increased deployment of digital technologies over the last decade has given public employees a firm foundation (in most cases) to build a better service with closer relationships now possible with citizens.
And that's the point: the citizen. They vote for policies, pay their taxes, and, ultimately, rely on a wide range of services which enable them to live in safety, good health, and security. The Economist magazine recently made a simple but bold statement: "Across the public sector, what was previously unthinkable is happening." It referred to the UK, but experience shows that the same is true across the world: the public sector has stepped up to the plate and has NOT been found wanting.
So, what does that mean for the near-term? It should mean a sharper focus on deploying digital where it can make the most difference. And, as The Economist article stresses, it's a journey which cannot be done alone. Public and private have long sought to achieve the right balance in the interests of efficiency, cost, and deeper engagement with citizens. There have been problems and imbalances, but the experience of the first half of 2020 shows that good foundations were – for the most part – laid down. Of course, funding will change. There will be budgetary restraint. That's inevitable.
That means it's vital to leverage investments that have already been made in IoT, AI, analytics, and other technologies like quantum-inspired computing and the Blockchain. Naturally, that depends on the state of IT budgets.
A key issue is how people go back to work. Digital enabled them to work from home and it makes sense to increase the number who do – if they choose to. The workplace will be transformed. Hot-desking might suddenly be obsolete. How do you keep people safe but enable them to stay effective and productive?
Our experience in western Canada shows what can be done: we transformed one Public Sector organization's service desk to give their people greater flexibility, a consumer-grade experience, and the ability to make choices so they could adapt their workstyles proves that we've been building the 'new normal' before we even knew it was 'new'.
---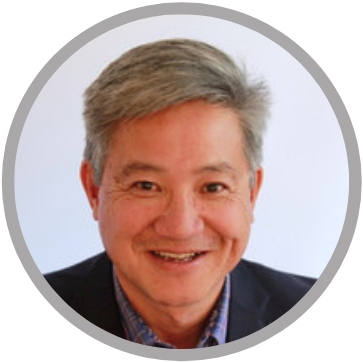 Robert Lai - Head of Public Sector, North America, Fujitsu
Robert has over 35 years experience in Canada's technology and business sector, and has developed strategic business partnerships globally and in Canada. He has held executive leadership positions in both the private and public sector. Robert is currently head of the Public Sector industry for Fujitsu North America.
Formerly Vice President with AFSC, a provincial crown corporation and Executive Director of Technology Industry Development with the Department of Advanced Education and Technology. Earlier in his career, Robert was Vice President of Sales and Marketing with Bell West, where he was instrumental in the development of the SuperNet initiative in Alberta. During his extensive professional career, Robert has held senior positions with TELUS, EDS Canada and Enabil Solutions.