Buy a Fujitsu SP-1120N or SP-1130N document scanner between September 1 and December 31, 2021 and receive a complementary upgrade to a 3-year warranty when you register the scanner using the code below.
To claim this offer:
Click 'Claim 3-Year Warranty'
Fill out the registration form
Enter Reference Code

SPEXY123
Registrations must be received by January 31, 2022 to qualify.
PFU Canada Inc. reserves the right to modify, change, suspend, or cancel this offer, in its sole discretion, at any time and for any reason.
Key Features of SP Series Scanners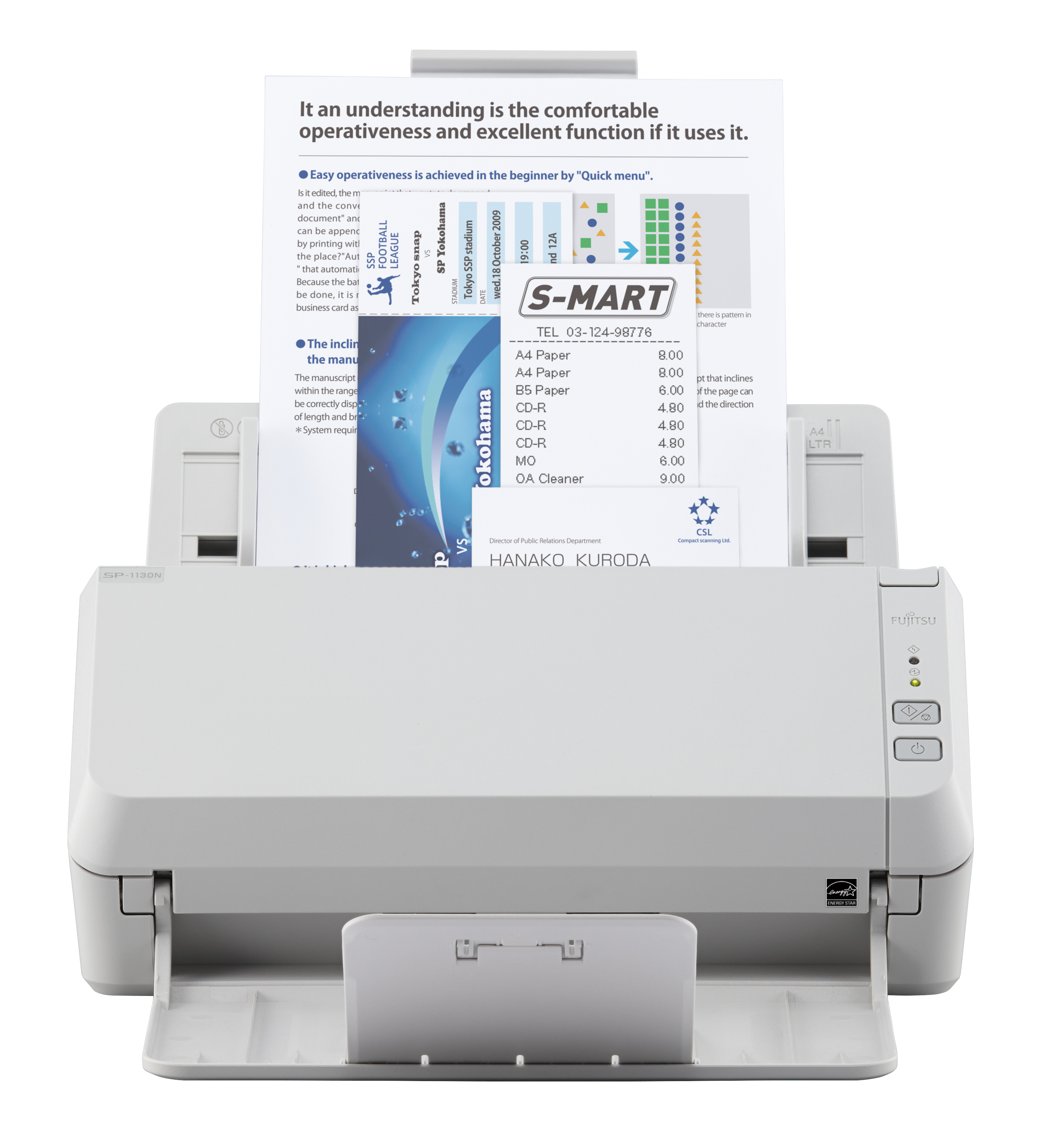 Performance at a Value Price
Scans both sides of the page

Holds up to 50 sheets at a time
Handles a wide range of paper sizes and plastic cards
Includes TWAIN and ISIS drivers for compatibility with most document management software
Supports USB 3.2 and Ethernet network connections

PaperStream Software Suite
PaperStream IP (TWAIN and ISIS drivers) converts low quality or even damaged documents into exceptionally clean images, improving OCR results and search accuracy.
PaperStream Capture scanning software allows users to scan batches of paper effectively and efficiently .
PaperStream ClickScan allows users to perform scan to folder, email or printer in 3 easy steps:

Push the SCAN button
Select the document destination
Send the scanned images to their destination

Create Searchable Documents
Includes ABBYY® FineReader® Sprint to convert documents into searchable PDF's or office documents such as Word/Excel®
Copyright © 2021 PFU Canada Inc. PFU, the PFU logo, and ScanSnap are registered trademarks of PFU Limited in Japan and other countries. Fujitsu and the Fujitsu logo are registered trademarks of Fujitsu Limited. All other text, graphics, trademarks, service marks, and logos referenced herein are the property of their respective owners.