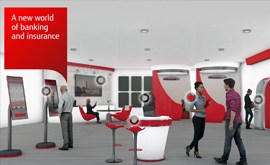 Financial Services Sector Scenario
Lets focus our attention on the retail sector and visualise how Fujitsu solutions and services, combined with our partner technologies underpin our customers digital transformation in these real world industry scenes.
» Click (379 KB) on the scenario hotspots to gain further insight.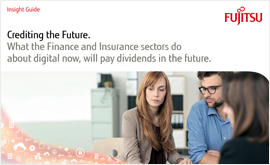 Financial Services Insight Guide
Find out what Fujitsu's experts recommend Finance and Insurance organizations do about digital now, to ensure it pays dividends in the future.