Managing the Passenger Experience - Fujitsu Smart Mobility Solutions : Fujitsu Belgium

Managing the Passenger Experience
As passenger demands and expectations continue to increase year on year, implementing digital services to enhance the passenger experience is crucial to success. In rail, this means continuously improving:
Service levels
Access to information
Punctuality
CASE
Ferencváros Soccer Club scores with PalmSecure BioSec biometric personal identification system for its new stadium
> Read more

Quick ticketing solutions


Our ticketing capabilities and range of IT solutions help increase the mobility of station and on-board ticketing. We have augmented our established range of ticket office machines with on-board and contactless ticketing solutions, to increase the ease of customer purchase.
> Our retail solutions



PRESS RELEASE


Arriva (UK) chooses Fujitsu for rail industry's first smartphone based Ticket Issuing System.
> Read More

Real time rail information


Our wireless network capabilities provide over 800,000 passengers a day with online access in a number of locations across London. Our real-time information systems provide up-to-date information to the passenger on their journeys. Our wireless solutions also provide vital information to rail operators to enable them to proactively manage and maintain their rail network, meaning faults are mitigated and trains are running efficiently.
Press: Fujitsu Introduces Bluetooth® Smart Beacon for IoT Solutions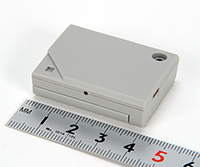 Read more
Super secure logins and payments with Palmsecure TM.
Top of Page