Fujitsu Forum 2014 : Fujitsu Belgium

Human Centric Innovation in Action
Fujitsu Forum 2016: 16 - 17 November, ICM Munich
The Fujitsu Forum 2015 closed its doors. It has been characterized by superlatives. We welcomed more than 14,000 customers and partners from 80 countries worldwide – a record number. More than 140 journalists, 45 analysts and sourcing advisers attended the press conference, panels and other meetings. All attendants experienced two days packed with inspiring information about current IT- and industry trends.
We cordially thank our visitors. You all contributed to the overwhelming success of Fujitsu Forum 2015 with your presence, discussions and opinions. Now we are looking ahead to the Fujitsu Forum 2016 which will open its doors on November 16 and 17. Please mark your calendars. You and your peers are highly welcome to participate again. The registration will be open soon.
For all of you who want to relive the highlights of their visit to the Fujitsu Forum 2015 and for those who regrettably could not attend, the most popular presentations are now ready for review as on-demand video streams. To access the streams click the Review button on the right. The Impression button beneath it leads you to the
photo gallery

of Fujitsu Forum 2015. In addition the slide sets presented in the breakout sessions are ready for download. To access these valuable resources please browse to the section Breakout Sessions under On Demand.
Event Sponsor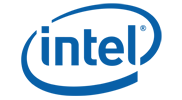 Diamond Sponsor

Platinum Sponsors
Gold Sponsors