Blockchain and Distributed Ledger Technology (DLT) are heralding creative potential and seem to be driving exceptional levels of innovation. The technology has the capacity to deliver a new kind of trust implementation to a wide range of services in our financial markets, supply chains, consumer and business-to-business services, publicly held registers and Internet of Things.
It is the combination of all these technologies that make Blockchain and DLT unique. Its benefits include:
Accessibility: As many nodes store the whole history of transactions, it is most likely that information access is ensured at any time;
Transparency: No single organization can control access to data, which increases transparency significantly;
Data privacy: Blockchain solutions use cryptography to secure information. This is usually a public key infrastructure;
Security/trustworthiness: From the outset, blockchain has been designed to meet the highest security standards, based on the general assumption that untrustworthy participants will attempt to join the network. DDoS or similar attacks are unlikely as no single point of attack exists.
It is however important to remain vigilant. Blockchain has the intrinsic potential to become the most disruptive technology and approach in the next decades as it evolves further.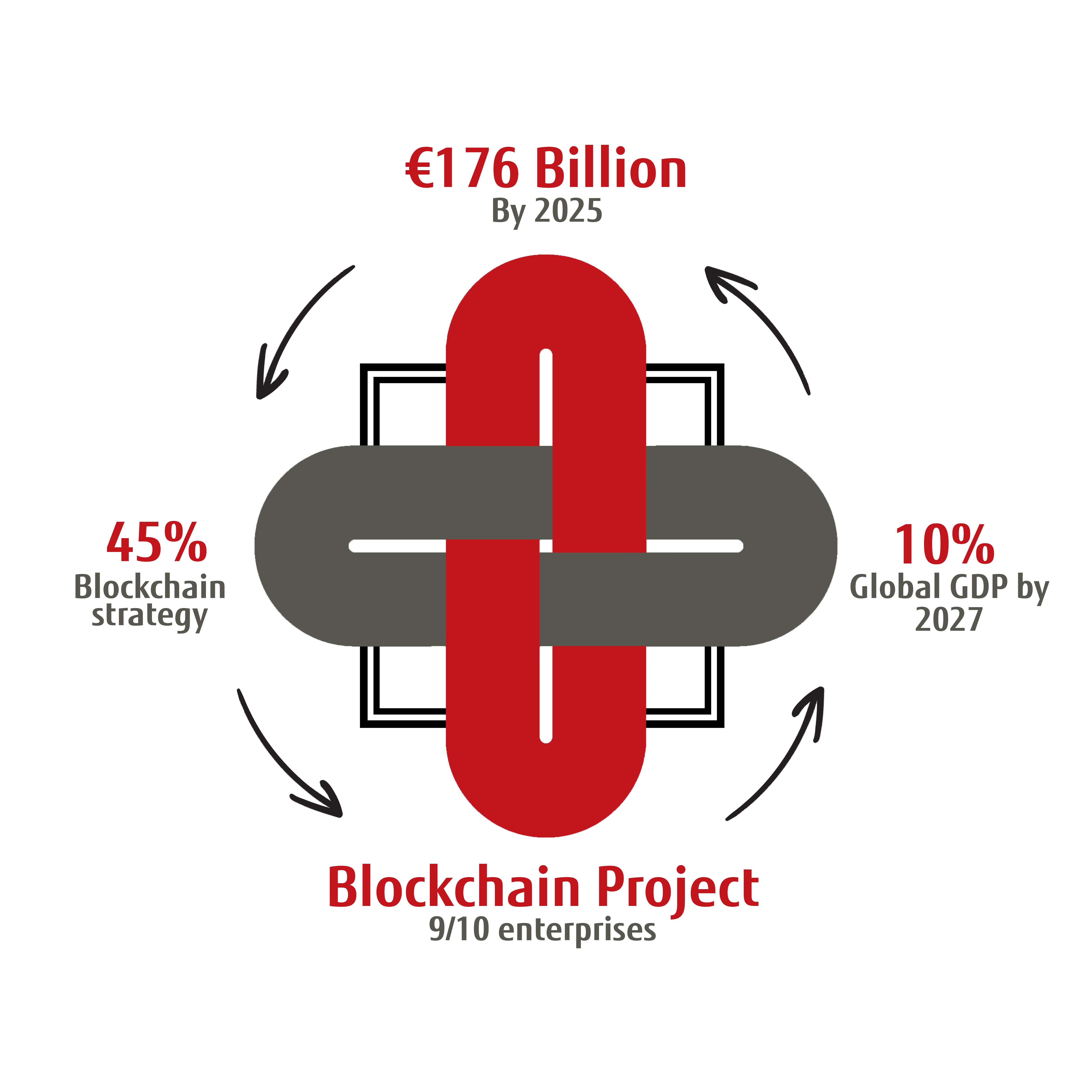 According to Gartner, Inc., the business value-add of blockchain will grow to slightly more than $176 billion by 2025, and then it will exceed $3.1 trillion by 2030. In addition, 9/10 Enterprises will do a blockchain project.
According to Cogizant's researches, Respondents said their organizations are busy setting up blockchain labs (59%) with dedicated resources and putting together a blockchain interdisciplinary task force (60%), in addition to investing in start-ups, forming alliances and leveraging accelerators. Furthermore, 51% of respondents said their firm had defined a blockchain strategy. 45% said their organization was developing blockchain strategy.
According to World Economic Forum, 10% of global GDP would be stored using blockchain by 2027.