<!-Subtext (optional)->
Predict Hospital KPIs
Healthcare Dashboard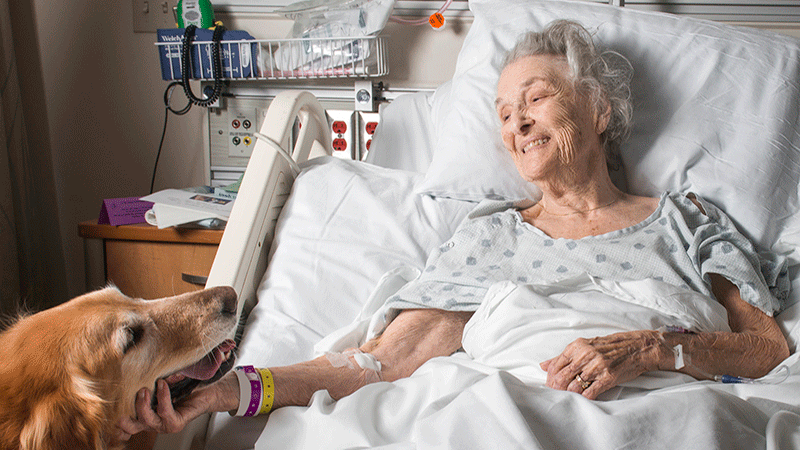 Predictive KPIs for Optimal Hospital Management and Reporting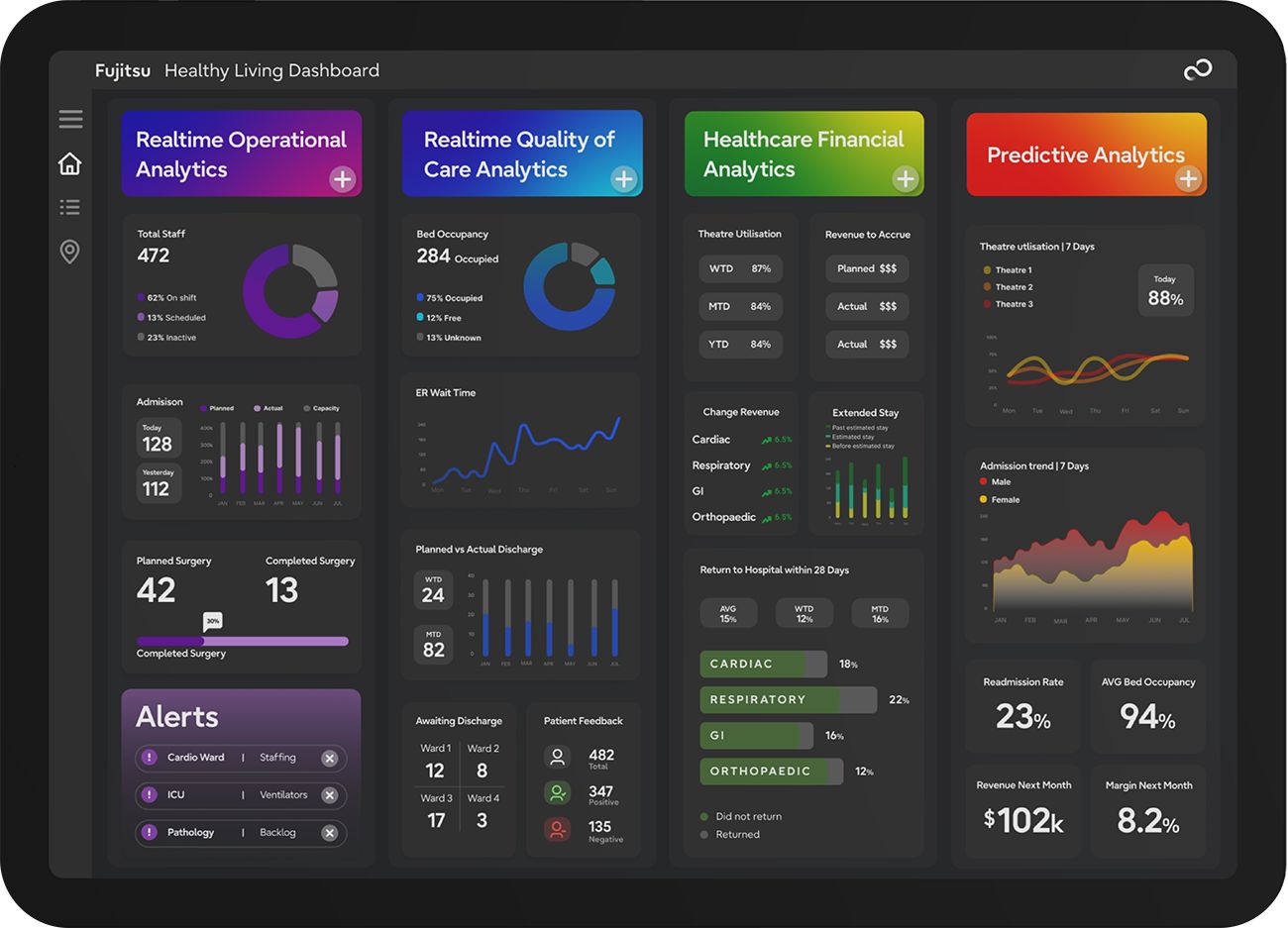 This innovative digital health dashboard has been designed for health and aged care providers.
Fujitsu's Healthcare Dashboard is specifically designed for Departmental Managers of health and aged care providers in Australia and New Zealand to operate their services using predictive insights.
Health and aged care providers are accustomed to optimising business operations and clinical outcomes using KPIs and dashboards. Fujitsu's Healthcare Dashboard adds realtime data and predictive indicators to inform management decisions.
The Healthcare Dashboard is suited to both private and public health services, providing critical visual insights for optimal management of emergency departments, wards, theatres, ICUs, staff rostering, accounts, aged care facilities and enterprise reporting.
It aggregates all available data sets into meaningful parameters, incorporates AI predictions and displays the information on the interactive dashboard in real-time, using Health Interoperability Solutions. The Healthcare Dashboard assists managers to schedule workforce optimally in order to maximise productivity and efficiency across the organisation.
The operational data are displayed in customisable tiles, arranged according to the role and needs of the users and provide a clear, real-time view of the status of the KPI. The tiles can be ranked into four categories:
Operational Analytics
Quality of Care Analytics
Financial Analytics
Predictive Analytics.
The tiles under each category are interactive and different users can select bespoke KPIs and drill down to show more details of the underlying data.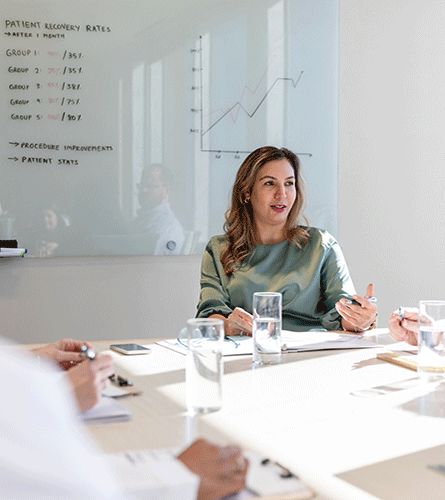 A Hospital CEO may choose to have the dashboard displayed on a large screen in the office, showing all four categories above.
At a glance, it will show expected number of admissions versus actual number of admissions for today; how many return-to-hospital within 28 days patients; actual financial performance versus expected performance; and predicted bed occupancy rate for the next month.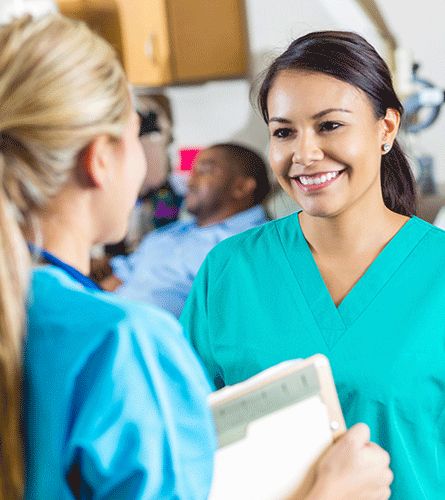 At the same time, a Nursing Unit Manager may have a different set of data displayed in the nursing station of a ward, showing expected number of patients for discharge versus actual discharged patients for the day; the cause of patient discharge bottlenecks; the number of staff that called in sick today; the number of patients coming from the operating theatres and their current statuses.
While different display screens are showing different sets of data, all information comes from a single "source of truth".
Get in touch
Let us assist you in solving your business challenges.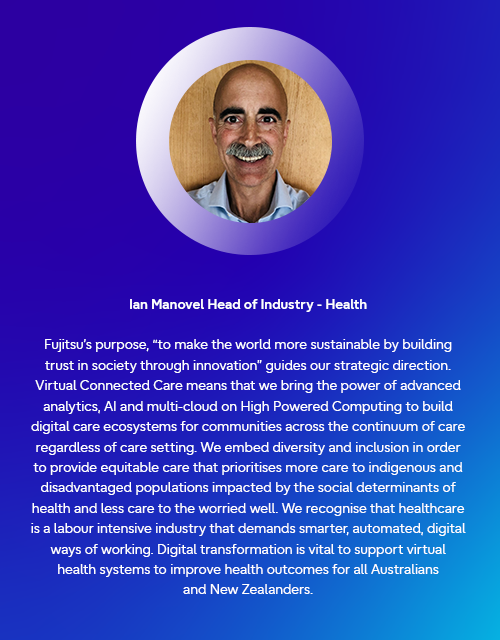 Thank you. We have received your request and will get back to you shortly.
Fujitsu Australia acknowledges all Aboriginal and Torres Strait Islander Traditional Custodians of Country and recognises their continuing connection to land, sea, culture, and community. We pay our respects to Elders past and present.