<!-Subtext (optional)->
Cyber Security Consulting Services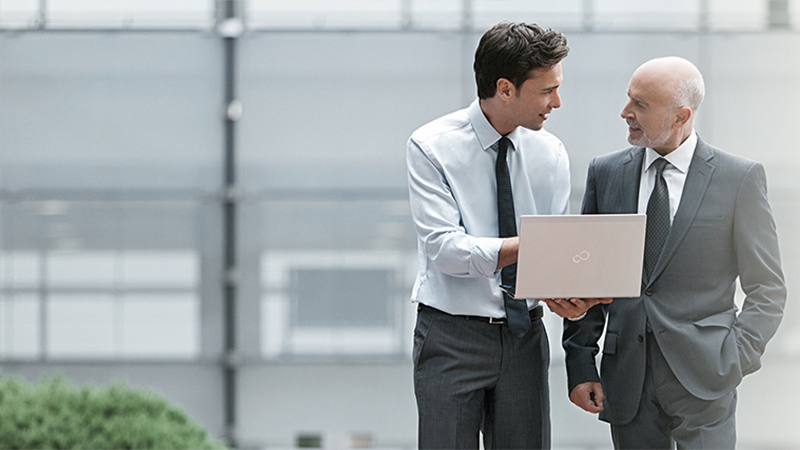 Fujitsu Cyber Security Consulting Services
Protecting your business with end-to-end enterprise cyber security delivered by experts
Fujitsu can assist you to meet your organisation's cyber security requirements securing your information and intellectual capital – your most valuable assets.
The Challenges of a Competitive World
Today's organisations are operating in a highly complex, competitive and changing environment that becomes increasingly digitised and interconnected. Managers are often struggling to deal with new paradigms for leveraging their intellectual assets, emerging business models and technologies. Information and Knowledge is often what will differentiate a good organisation from a great organisation and can be the source of sustainable competitive advantage. Executives and boards of directors already well understand the implications and underlying threats. As a consequence, cyber security strategy to protect information assets must be tightly bound to innovation in enterprise architectures and be a core tenet in business transformation.
Industry Leading Security Services
Fujitsu has a long history of providing secure and reliable services a wide range of organisations including Federal and State Government and Enterprise. Our Consultants understand the need for practical Cyber Security Management Systems as Fujitsu, as an organisation, is accredited to these standards. Just as importantly, our Consultants are very likely to understand your industry already, and will quickly get familiar with your specific environment and the inter-dependencies between cyber security and your other areas of activities.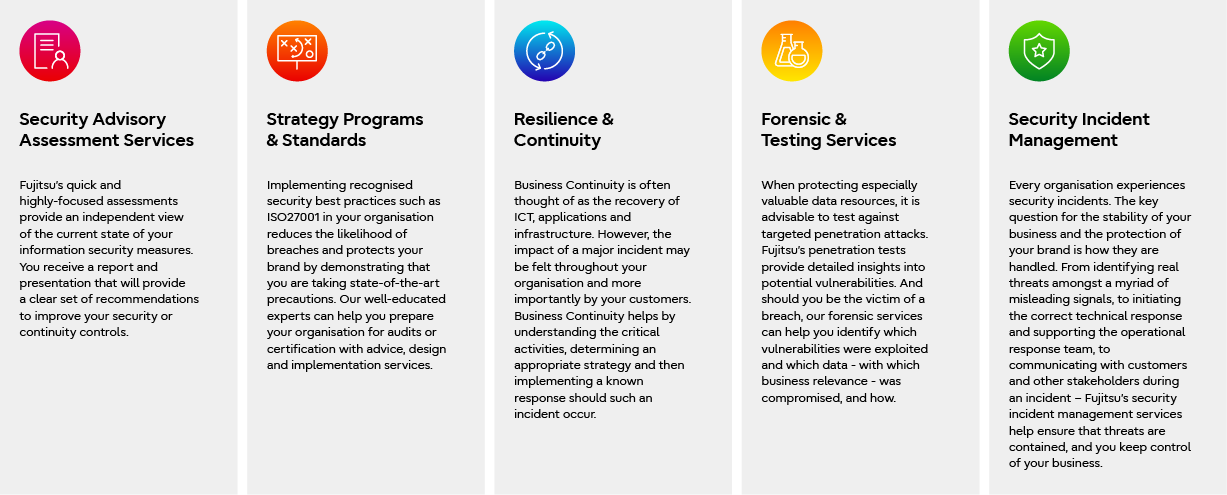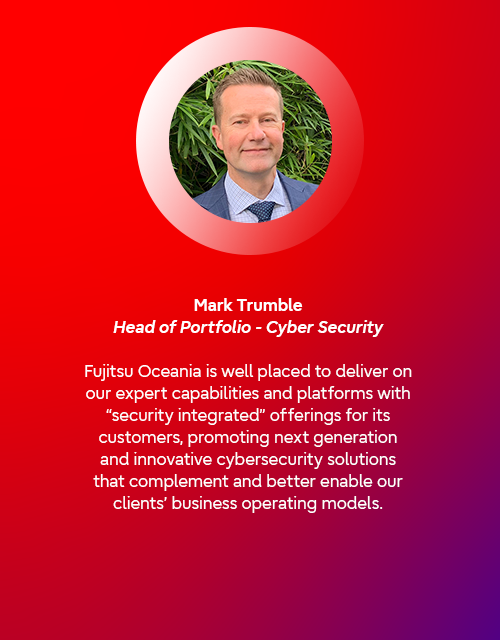 Get in touch
Let us assist you in solving your cyber security challenges and opportunities challenges.
Thank you. We have received your request and will get back to you shortly.
Fujitsu Australia acknowledges all Aboriginal and Torres Strait Islander Traditional Custodians of Country and recognises their continuing connection to land, sea, culture, and community. We pay our respects to Elders past and present.