Co-creating Your Multi-Cloud Solution
Industry-leading cloud transformation partnerships and services
Quick links:
The most successful cloud transformations are enabled through co-creation, powered by a network of expert partners.
That's why at Fujitsu, we work in close partnership with leading cloud providers to co-create personalised cloud solutions that combine the right cutting-edge technologies to enable a connected, intelligent and transformed future.
With our globally recognised partnerships with Amazon Web Services, Microsoft, Oracle and VMware – it's no wonder organisations across the globe are choosing Fujitsu to co-create their Multi-Cloud ecosystem.
Adopted the Cloud?
Assess what steps you need to take next.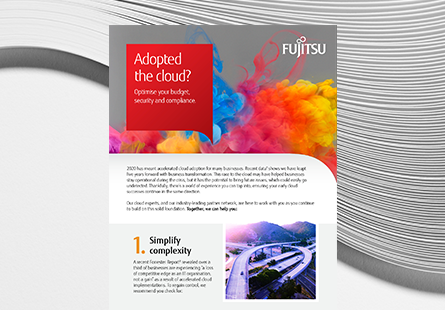 2020 data shows business transformation has leapt
forward 5 years. Unfortunately, this haste can surface
new and previously undetected issues.
Thankfully, when you work with us, you gain access to a
team of cloud experts – to ensure the continuation of
your early cloud success.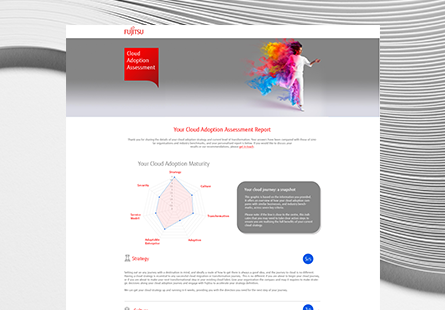 What gives your cloud adoption the best chance of
success? What's the perfect mix of strategy, culture and
security? What about your service model? How large is
your appetite for transformation?
Our Cloud Adoption Assessment will tell you in a few clicks.
'Nearly 40% of organisations,
if they select the wrong platform, gain a
competitive disadvantage.'
- Nick Herbert, Head of Portfolio, Applications & Multi-Cloud, Fujitsu Oceania.
Amazon Web Services
Fujitsu and AWS enable you to get the most out of extremely powerful cloud capabilities, while ensuring everything is connected and well-orchestrated to drive greater value across the IT & business landscape.
Fujitsu Cloud Service for AWS provides enterprises with a leading hyperscale platform for hosting critical systems and driving business innovation - with an expert Multi-Cloud integrator and AWS Managed Service Partner ensuring seamless migration and continuous management.
Microsoft
Fujitsu and Microsoft's global partnership is proven to accelerate digital transformation in the cloud. It brings together the extensive portfolio of Azure services for new business innovation – integrated, managed and optimised by a Microsoft-accredited 'Expert Managed Service Partner'
Fujitsu Cloud Service for Microsoft Azure provides an end-to-end service for commercial flexibility and simplicity, whilst enabling turnkey adoption of Azure technologies for rapid application and service development.
VMware
Fujitsu and VMware's global strategic partnership enables you to leverage leading private and public cloud technologies to power your digital transformation strategies forward at pace.
Whether you're looking for an agile private cloud with high levels of performance, security and control – or to extend into the public cloud for rapid innovation and burst capacity – together we have the ideal solutions for your highly connected, intelligent & transformed future.
Find a cloud service
Seamlessly blend public and private cloud at scale. Unlock the benefits of AWS alongside, or from, your private VMware estate.
Nick Herbert – Head of Portfolio, Applications & Multi-Cloud
"Ultimately, cloud is an enabler. The technology brings true transformation value when combined with other applications, data and customer experience. It has never been more exciting to collaborate with our customers and partners to continually drive strategic enterprise-wide business transformations and innovate at a velocity higher than ever before."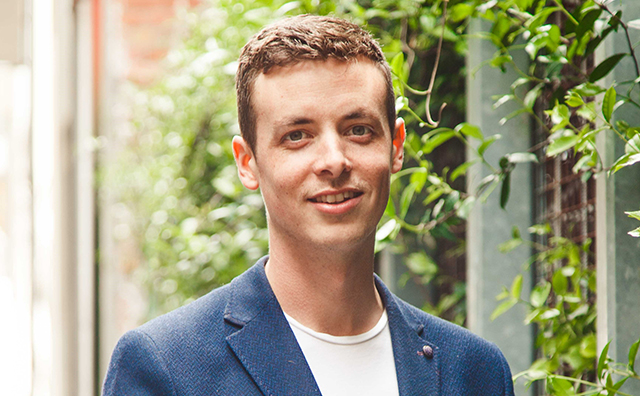 Get in touch
Let us assist you in solving your business challenges.
Thank you. We have received your request and will get back to you shortly.
Fujitsu Australia acknowledges all Aboriginal and Torres Strait Islander Traditional Custodians of Country and recognises their continuing connection to land, sea, culture, and community. We pay our respects to Elders past and present.