Incubator Program
What is the Incubator Program?
The Incubator Program is our internal innovation forum that serves as a platform for anyone at Fujitsu to pitch an idea or solution and obtain funding and technical support.
Our Co-Creation group helps refine their idea into a feasible pitch to give them the best chance of success. If the pitch is successful, we then provide continued mentoring and support as the team is developed, and the idea becomes a reality.
We believe innovation involves everyone. That's how we introduced the Incubator Innovation Fund into the business. Our aim was to develop a culture where innovation was encouraged and anyone could have their idea heard.
Ramy Ibrahim – Head of Portfolio, DX Services
"Through co-creation we work with our clients to transform their business leveraging data, AI and new technology to provide human centric needs and goals. We support our customers by focusing on their business challenge then looking at the art of the possible to fundamentally change how our customers operate in this digital era."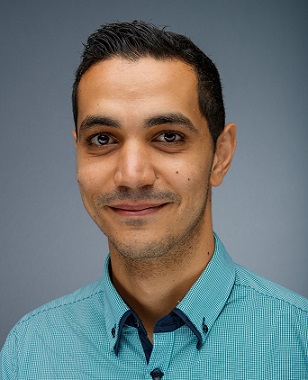 Get in touch
Let us assist you in solving your business challenges.
Thank you. We have received your request and will get back to you shortly.