Become a sponsor
The Fujitsu World Tour is the largest roadshow of its kind, with more than 14,000 attendees across 6 continents. The Fujitsu World Tour concept combines keynotes, breakouts, expert talks and demonstrations, tailored to the local audience whilst offering international viewpoints and solutions targeted at a senior decision maker audience. The facts speak for themselves:
Fujitsu World Tour sponsors are able to share their propositions and solutions with customers and prospects across a wide range of industries - increasing their brand awareness and creating specific new business conversations.
With a range of packages and event locations to choose from, you can leverage the proven customer appeal in a way that best suits your business.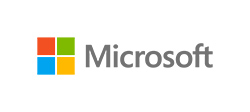 Windows Server: Power your business.