FUJITSU Server PRIMERGY Tower systems
Robust and cost-efficient servers for SMEs and branch offices
Perfect for small and medium businesses as well as branch offices, FUJITSU Server PRIMERGY TX tower systems are robust and cost-efficient servers by providing rock solid reliability. Additionally they are characterised by simple IT operations, low power consumption and quiet operation so that they can be handled by non-technically trained staff and can be used in standard office environments. By the way: Almost all PRIMERGY TX servers can be rack-mounted to offer best flexibility.
FUJITSU Server PRIMERGY TX1320 M4
Ultra-compact advanced server to grow your business
The FUJITSU Server PRIMERGY TX1320 M4 is an advanced, ultra-compact, silent mono-socket tower server designed for SMEs and space constrained environments, while delivering power packed performance for standard business workloads. The server features the powerful Intel® Xeon® E-2200 product family processors and up to 128GB DDR4 memory at 2,666 MT/s.
The server supports up to eight SAS/SATA devices for standard needs and can include up to four NVMe high-performance devices for demanding storage requirements. Advanced storage and networking controllers, plus high efficiency, redundant power supplies offer reliable, enhanced performance. The latest server management software options simplify and empower server administration.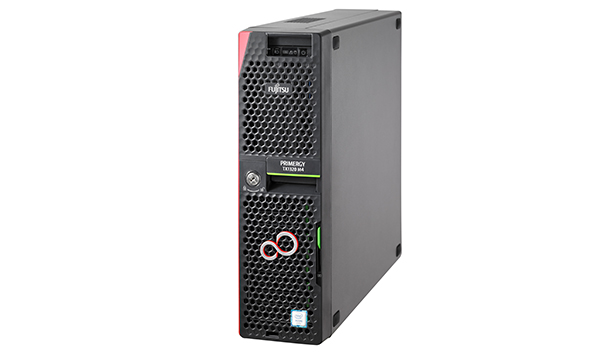 Learn more about the FUJITSU Server PRIMERGY TX1320 M4 in this short video
Featured Customer Story
The FUJITSU Server PRIMERGY TX1320 supports St. Peter's Catholic School to establish a robust security solution which enables consistency
"It's been really helpful having Invotec and Fujitsu help us to implement all our new systems. We went from the dark ages into the present."
Chris Joplin, Grade 4 Teacher and IT Specialist St. Peter's School
FUJITSU Server PRIMERGY TX2550 M5
Tower powerhouse with the richest feature set
The FUJITSU Server PRIMERGY TX2550 M5 is a new dual socket tower server with the latest technology for delivering excellent workload versatility for businesses, plus expandability with high cost-effectiveness. Its combination of Intel® Xeon® Processor Scalable Family CPUs, 1.5TB 2,933 MT/s DDR4 and Intel® Optane™ DC Persistent memory, is ideal for most CPU/memory driven workloads. Up to 32 storage drives, NVMe capability, advanced RAID and high-throughput networking options drive collaborative/IT infrastructure and high-data transfer workloads. Up to 8 expansion slots enable future growth while high efficiency, redundant power supplies enhance reliability and advance savings. The iRMC S5 delivers optimal administration across the lifecycle.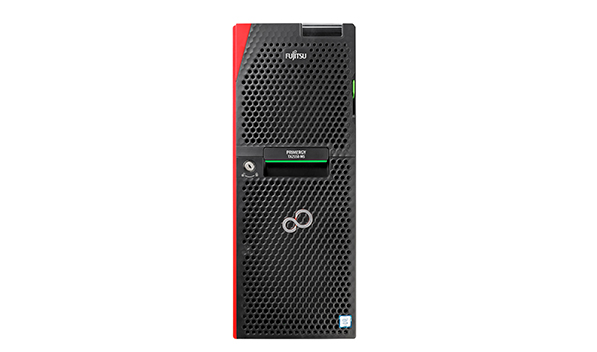 Learn more about the FUJITSU Server PRIMERGY TX2550 M5 in this short video
Let's Chat
Speak with one of our Product Experts to see how we can address your business needs
Thank you. We have received your request and will get back to you shortly.