Fujitsu ActivateNow
We are delighted to announce Fujitsu ActivateNow, Fujitsu's flagship thought-leadership digital event for 2020. With global insights delivered in an engaging, interactive digital format, Fujitsu ActivateNow will help you re-imagine how digital innovation can drive a brighter future, for a world that has changed beyond recognition.

Countdown to Fujitsu ActivateNow

Reimagine new ways of doing business with Mark Bouris, Ross Greenwood and Yoshikuni Takashige at Fujitsu ActivateNow 2020.
Mark Bouris, one of the nation's foremost financial advisors shares why business leaders need to reimagine their way of thinking in order to drive growth and prosperity in an ever changing landscape.
He will be joined by Ross Greenwood, renowned print and television journalist, to discuss:
The role of the enterprise in driving growth
Key areas organisations should focus on to create growth
The role technology will play in Australia's recovery process
How to build the right change culture to remain adaptive and responsive to changing environments.
Yoshikuni Takashige, Fujitsu's Chief Strategist, will continue the conversation as he discusses how we can overcome challenges and together go on a journey of transformation towards a more trusted business and society.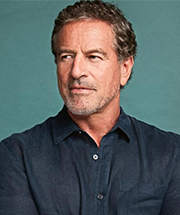 Mark Bouris
Founder of Wizard Home Loans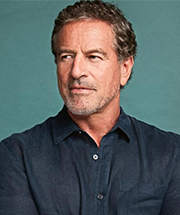 Mark Bouris
Founder of Wizard Home Loans
Having built his reputation as a finance specialist, Mark has established a successful career building disruptive businesses, challenging the market and providing smarter solutions for consumers. He is currently the executive chairman of the Yellow Brick Road Group and is well-known to thousands of Australians as host of The Apprentice, The Celebrity Apprentice and The Mentor.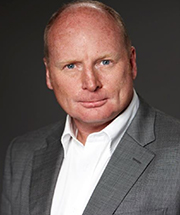 Ross Greenwood
Australian TV and Print Journalist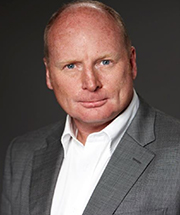 Ross Greenwood
Australian TV and Print Journalist
Ross Greenwood has covered business and finance in Australia and around the world for more than 30 years and currently works as Nine Network Australia's business and finance editor, appearing on Nine News as well as The TODAY Show.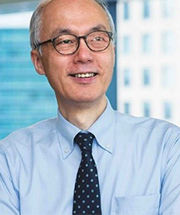 Yoshikuni Takashige 
Fujitsu's Chief Strategist – Fujitsu Technology and Service Vision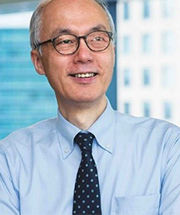 Yoshikuni Takashige 
Fujitsu's Chief Strategist – Fujitsu Technology and Service Vision 
Takashige-san first joined Fujitsu in 1984, and was engaged in international business at the time. Throughout his career at Fujitsu, he has been exposed to many different people, businesses and cultures around the world, which has helped him shape his thoughts about transformation of business and society. In 2012, Takashige-san became responsible for leading the creation of the Fujitsu Technology and Service Vision, which sets out Fujitsu's vision and its thinking on how organisations can innovate by leveraging technologies. Ever since, he has been travelling internationally to share his thoughts on innovation and future vision. 
Join us to discover how digital innovation can help you reimagine a better future for business and society
Fujitsu ActivateNow delivers an exciting, comprehensive program of Keynotes, Breakout Sessions and Expert Talks, helping you to reimagine a new future inspired by digital innovation.
The sessions will focus on transforming your:

Everyday Operations
Employee Experience

Customer Experience
Our speakers will share their personal insights and expertise, helping you:
Create a resilient, adaptive workforce
Improve agility by transforming IT infrastructures
Develop a co-creation culture across your business lines, functions and wider ecosystem
Implement a digital culture across your organisation
Can you reimagine the future? A future with trust, hope and confidence?
Where do we start?
Join Fujitsu ActivateNow 2020
Explore our regional program
Fujitsu ActivateNow is an engaging, all-digital experience, with our main global event supported by a focused regional program delivering targeted, relevant insights. These regional events feature speakers from local Fujitsu, partner and customer organizations, exploring the specific challenges and opportunities facing local businesses and communities.
You can find full details of our regional program by using our interactive global map.
Click on your region for full details of the program and to register to watch on-demand sessions.