Human Centric Innovation
The key to successful digital transformation comes from knowing that value is created from connectivity and putting people at the center of digital technologies.
Human Centric Innovation is an approach to creating business and social value by empowering people with digital technology. It is about bringing together three key value drivers - creativity, intelligence and connectedness. Each value is derived from dimensions of people, information and infrastructure.
Human Empowerment: Empowering people with digital technology
Creative Intelligence: Using intelligence derived from analyzing data and employing algorithms
Connected Infrastructure: Connecting things and the infrastructure of business and society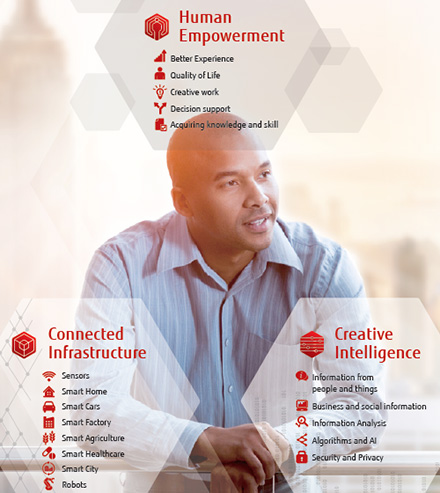 Fujitsu believes Human Centric Innovation is the key approach to achieving real business and social value from digital transformation. Digital technology of course is crucial to this. But unless we build it around people, we put the potential at risk.
Technology is neither good nor bad. How people use it matters. It is each of us who make a choice. Fujitsu believes conscious collaboration by stakeholders will overcome the digital paradox, leading to a safer, more prosperous and sustainable world. We call it a Human Centric Intelligent Society.
Human Centric Innovation: ICT creating value for people
Putting people at the center of everything is the key to generating business and societal value, explains Tango Matsumoto, Fujitsu
Find out more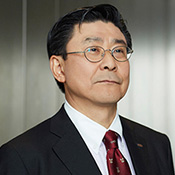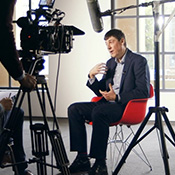 Enabling Technology and Human Centric Innovation
The implications of hyper-connectivity are enormous; each day inspiring new perceptions and understandings of what is possible. Fujitsu's David Gentle explores human centric innovation.
Find out more


Want to know more?
Nach oben