Multi-Cloud-Transformation
Ihre Roadmap vom traditionellen Rechenzentrum zur agilen Multi-Cloud
Mithilfe der Infrastruktur der Fujitsu Hybrid IT können Sie Ihr Unternehmen im Hinblick auf den kontinuierlich schneller werdenden Wandel zukunftssicher machen. Wir sind Experten sowohl im Bereich der Multi-Cloud- als auch der Hybrid-IT und verfügen über umfangreiche Erfahrungen, CIOs und ihre Abteilungen darin zu unterstützen, die sich ihnen stellenden Probleme zu bewältigen und die vielen widersprüchlichen Anforderungen an ihre IT-Infrastruktur in ein Gleichgewicht zu bringen.
In vielen Unternehmen haben sich die vorhandenen IT-Lösungen über viele Jahrzehnte hinweg entwickelt, und sie sind von entscheidender Bedeutung für die Art und Weise, in der das Unternehmen Geschäfte betreibt. Viele dieser älteren Lösungen sind nun jedoch vom Wegbereiter zum Hindernis für die wichtigsten Geschäftsangelegenheiten geworden. Die Transformation zu einer Hybrid- oder Multi-Cloud-Umgebung muss kein abschreckender, riskanter oder ungewisser Prozess sein. Mit unseren Multi-Cloud Transformation Services können wir Ihr Unternehmen in die Lage versetzen, moderne, effiziente IT-Umgebungen zu planen, zu implementieren und zu verwalten, die einen Mehrwert bieten, den herkömmliche Rechenzentren nicht erbringen können.
Die Infrastrukturmethodik der Fujitsu Multi-Cloud
Unsere auf Kapitalrendite ausgerichtete Transformationsmethodik ist in zwei Phasen unterteilt: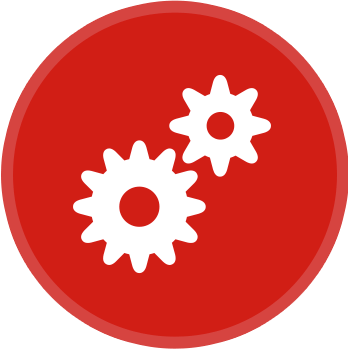 Blueprint
Dieser Service ermöglicht Ihnen:
Die geeignetste Mischung aus Cloud und traditionellen Hosting-Umgebungen für Ihre spezifischen Bedürfnisse zu ermitteln und einen zuverlässigen Business Case für den Wandel zu entwickeln.
Ihre auf einem Rechenzentrum basierenden Systeme schnell zu analysieren und sie aus mehreren Perspektiven zu betrachten.
Einen Transformationsplan und eine Renditeprognose aufzustellen, die den Geschäftswert deutlich machen, um die Implementierung zu rechtfertigen.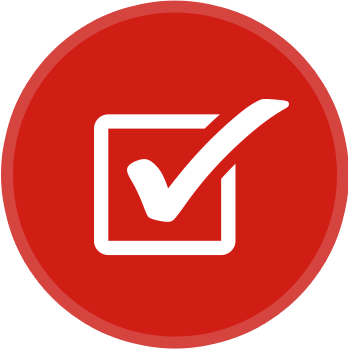 Implementierung
Unser optionaler Folgeservice kann:
Transformationsänderungen in möglichst risiko- und störungsfreier Weise vornehmen.
Sicherstellen, dass alle wichtigen Maßnahmen ergriffen werden, um die erforderlichen Ergebnisse für den geschäftlichen Nutzen zu erzielen.
Warum sollten Sie sich für Multi-Cloud Transformation Services von Fujitsu entscheiden?
Wir wissen, dass die beste Mischung aus herkömmlichen Rechenzentrumsumgebungen und Public-/Private-Cloud-Anforderungen für jeden Kunden stets anders sein wird. Aus diesem Grund bieten unsere Multi-Cloud Transformation Services Flexibilität und Objektivität.
Wir verfügen über eine der ausgereiftestenTransformationsmethoden der Branche. Diese wurde speziell im Hinblick darauf entwickelt, das Risiko einer komplexen Unternehmenstransformation zu minimieren.
Unsere Methode basiert auf unserer tief greifenden Erfahrung in den Bereichen Hosting, Cloud Provisioning, Server und Storage, Sicherheit, Networking und Anwendungen.
Experten aus all diesen Bereichen werden eingebunden, um Ihnen einen multidisziplinären Ansatz zu bieten, der sicherstellt, dass der Blueprint und Ihre zukünftige Umgebung auf Ihre geschäftlichen Erfordernisse ausgerichtet sind und darauf, was erreicht werden kann.
Indem sowohl das Risiko als auch die Komplexität der Transformation beseitigt werden, helfen wir unseren Kunden, eine kostengünstige und flexible Multi-Cloud-IT aufzubauen und zu betreiben.
Fujitsu Multi-Cloud Transformation makes it possible to take even the most crucial and sensitive systems to the cloud with total confidence.
"Which Cloud should I move to?"
A common question for organizations moving to the cloud – is "which platform?" for their workloads, systems and applications.
With the diversity of business, service and technical requirements often involved - a single, standard cloud solution is rarely the answer.

The steps you should take
From building your business case and assessing your environment, to migrating your workloads and continuously managing them – your Multi-Cloud Transformation roadmap needs to be carefully managed throughout.
We recommend working through the following steps with our expert help. Click below to explore each one in more detail.
ResultsChain
Building your business case | Forecasting future benefits
Fujitsu Multi-Cloud Transformation - Click to explore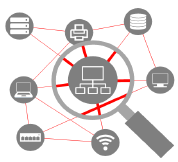 YourCloud Framework
Understand your business challenges, drivers and outcomes and define your cloud strategy using Fujitsu's Results Chain.
Define a plan to align your business, people and culture, governance, platforms, security and service & operations to the strategy.
Assess
Discover your existing IT datacentre environment
Assess suitability for migration or transformation to a Multi-Cloud environment
Recommend remediation actions to support migration or transformation
Build Total Cost of Ownership (TCO) profile and investment / rate of return implications utilizing Fujitsu's Cloud Economics methodology
Migrate
Define move groups and plan the migration
Architect & Design, and Build & Configure the target environment
Validate the target environment, and Test workloads pre and post migration
Migrate to your new Multi-Cloud environment
Transform
Modernize your business application, through:
Replacement using standard COTS or SaaS
Redesign to optimize and leverage multi-cloud environments
Rebuild leveraging latest tools and frameworks (cloud-native)
Manage
Provide day to day management of your Multi-Cloud environment, workloads and application, allowing you to focus on the things that are important to your business
Optimize
Ensure you are getting the most out of your Multi-Cloud environment and are running in the most cost effective way
Utilize Fujitsu's Shinkansen Service Development to continually meet your changing requirements
Exploit optimization tools optimize your ongoing service and ensure continuous innovation
Why choose Fujitsu's Multi-Cloud Transformation services?
We recognize that the best mix of traditional data center environments and public/private cloud requirements will always be different for each customer, which is why our Multi-Cloud transformation services provide flexibility and impartiality.
We have one of the most mature transformation methodologies in the industry, which has been specifically designed to minimize the risk of complex enterprise transformation.
Our methodology harnesses our deep experience across hosting, cloud provisioning, server and storage, security, networking and applications.
Experts from all these subjects are integrated together, to bring you a multi-disciplined approach that ensures the blueprint and your future environment is aligned to what is achievable and to your business needs.
By removing the risk and complexity of transformation, we can help you to create and run cost-efficient, flexible Multi-Cloud IT.
Make your move to Multi-Cloud
Contact us to get started with a Cloud assessment