Cloud Service Azure
Ein durchgängig betreutes, ganzheitliches Microsoft Azure-Erlebnis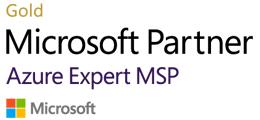 Cloud Service Azure bietet ein breites Spektrum von Microsoft Azure Services als Plattform für neue digitale Anwendungen und Geschäftsinnovationen, mit Fujitsu als übergreifender Azure Managed Service Provider.
Dieser Service sorgt für wirtschaftliche Flexibilität und Unkompliziertheit und ermöglicht durch Einbeziehung unverzichtbarer Fujitsu Hybrid IT Orchestration Services eine erfolgreiche, schlüsselfertige Einführung von Azure in Unternehmen. Es ist ein ganzheitlicher Azure Managed Service von einem einzigen Microsoft Cloud Solution Provider Partner.

Azure-Fähigkeit, von der Planung von Diensten bis hin zur Entwicklung von Cloud-nativen Lösungen.

Planung, Bereitstellung und Verwaltung einer Hybrid-Infrastruktur - die das beste aus beiden Welten verbindet - mit Azure als Fast-IT-Erweiterung des vorhandenen Rechenzentrums.

Ganzheitliche digitale Transformation des Geschäftsbetriebs, der Anwendungen, Plattformen und Services.

Optimale Lizenzierung des Microsoft Cloud-Bestands mit den besten Azure-Preisen.
Entwickeln, transformieren, verwalten und gestalten Sie mit Multi-Cloud Services für Microsoft Azure
Mit Fujitsu Multi-Cloud ist Ihr Weg in die Cloud vollkommen klar. Wenn Sie eine Partnerschaft mit einem zertifizierten Azure-Experten eingehen, können Sie sich auf den Aufbau Ihres Ökosystems und die Erschließung neuer Geschäftsmöglichkeiten konzentrieren.
Entwickeln - Entwickeln und entwerfen Sie eine sichere, zweckdienliche Azure-Basis, sodass Azure-Services beruhigt genutzt werden können.
Transformieren - Bewerten, planen und realisieren Sie die Migration von Workloads zu Azure mithilfe unserer Multi-Cloud Transformation Services.
Verwalten - Behalten Sie die Kontrolle über Workloads auf Azure mit Multi-Cloud Managed Services und den Tools für die Orchestrierung von Azure über eine einzige Oberfläche.
Gestalten - Gehen Sie eine Partnerschaft mit einem Spezialisten für digitale Technologie ein, um Geschäftsinnovationen voranzutreiben und gemeinsam für Erfolg zu sorgen.
Weitere Fujitsu Managed Services for Azure
Unsere Azure Services erstrecken sich weit über die bloße Infrastruktur hinaus. Wir bieten sofort nutzbare Managed Services für ERP- (Enterprise Resource Planning), IoT- & Analyselösungen sowie die Anwendungsbereitstellung & Lifecycle-Management. Durch digitale Co-Creation entwickeln wir gemeinsam mit Ihnen maßgeschneiderte Lösungen zu den besten Azure Services, die all Ihren geschäftlichen Ambitionen gerecht werden, welche es auch sein mögen.
The need to move…
and a design to get started
We realize that pressure on your traditional business and IT landscape is intensifying. The demand greater agility and lower costs; the need to build new applications and services to remain competitive.
In response, cloud is now a 'must' for your organization, but how can you get there? Together, we can assess and build your cloud strategy, using Azure as a key platform.

Deploying and migrating
Making the move from traditional on premise, towards agile cloud-based can't happen fast enough… but how can you make it happen safely and securely whilst minimizing risk to live services?
Fujitsu's Multi-Cloud Transformation Service enables you to discover, migrate and modernize your legacy applications on to Azure with complete confidence.

Transforming & Building Applications
Competitive services and engaging customer experiences demand modern application architectures.
Cloud Service for Azure enables you to evolve and rapidly build new application capability using Azure features and tools.

Discover how CITB enhanced productivity & reliability through modern applications on Azure: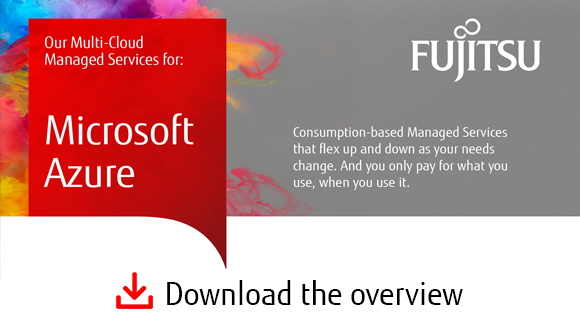 Maximizing and Managing Azure
Adopting a powerful platform like Azure opens up a range of opportunities. Mastering it's range of cutting-edge cloud-native capabilities can be a real game-changer for transforming your organization.

Our Managed Services for Azure provide you with a platform that is well-architected, secure, simple to use, and ready for anything. They also enable you to adopt, use and optimize the very latest Azure technology releases, fast.

Creating your future:
Get started fast with the Azure Migration Program (AMP)
Getting started with public cloud can be a daunting task: overwhelming choice, organizational red-tape and a host of strategic considerations may be holding you back.
Fujitsu makes it easy for you to overcome these. Using our Multi-Cloud Adoption Framework in tandem with the Azure Migration Programme, it's really easy to adopt and start using Microsoft Azure at rapid pace.

Find out how Selecta migrated to Azure with Fujitsu and the AMP »
Your Journey ahead:
We understand that the move to cloud is often complex – but it doesn't need to be a risky, uncertain or unclear process for you.
Our Multi-Cloud Transformation Service makes your route to the cloud crystal clear and enables you to migrate and transform applications on a range of platforms, without worry. Our proven methods, trusted solutions and accredited experts can guide you through your entire Azure-based modernization.
Click below to understand the steps we enable you to take.
ResultsChain
Building your business case | Forecasting future benefits
Fujitsu Multi-Cloud Transformation - Click to explore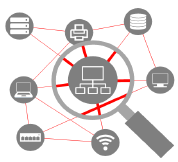 YourCloud Framework
Understand your business challenges, drivers and outcomes and define your cloud strategy using Fujitsu's Results Chain.
Define a plan to align your business, people and culture, governance, platforms, security and service & operations to the strategy.
Assess
Discover your existing IT datacentre environment
Assess suitability for migration or transformation to a Multi-Cloud environment
Recommend remediation actions to support migration or transformation
Build Total Cost of Ownership (TCO) profile and investment / rate of return implications utilizing Fujitsu's Cloud Economics methodology
Migrate
Define move groups and plan the migration
Architect & Design, and Build & Configure the target environment
Validate the target environment, and Test workloads pre and post migration
Migrate to your new Multi-Cloud environment
Transform
Modernize your business application, through:
Replacement using standard COTS or SaaS
Redesign to optimize and leverage multi-cloud environments
Rebuild leveraging latest tools and frameworks (cloud-native)
Manage
Provide day to day management of your Multi-Cloud environment, workloads and application, allowing you to focus on the things that are important to your business
Optimize
Ensure you are getting the most out of your Multi-Cloud environment and are running in the most cost effective way
Utilize Fujitsu's Shinkansen Service Development to continually meet your changing requirements
Exploit optimization tools optimize your ongoing service and ensure continuous innovation

Innovative IoT- & Analyselösungen
mit GlobeRanger® on Azure

Eine Kombination der Funktionen von SAP und Azure,
um mit unserem Cloud Service SAP on Microsoft Azure
geschäftliche Vorteile zu erzielen
Get started with Cloud Service for Microsoft Azure