IT Services and Solutions for Energy and Utilities


Digitalisation within energy and utilities
For energy and utilities providers, digital transformation offers new ways to connect customers, assets, employees and derive actionable intelligence from IT. It provides a means to keep pace with the commercial, regulatory and technology changes affecting the industry, and enables better interaction with customers living in a connected world.
Meet our experts at these upcoming events
Utility Week Live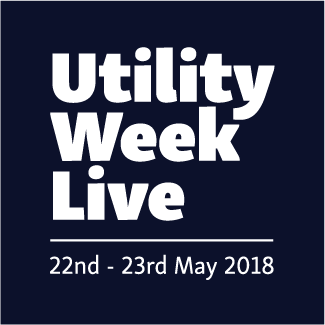 With disruptive new technologies and business models emerging, utilities must find new strategies and solutions to survive and thrive. Fujitsu will be sponsoring this year's Utility Week Live 2018 to examine these changes, and explore the tech and product solutions transforming the way gas, water and electricity utilities do business.
Utilities Workplace 2025 Webinar
Is your business ready for how the world of work will dramatically change over the next decade? Join experts from Fujitsu and industry analyst group CXP on the 18th April for a webinars tackling the shifting sands of the future workplace in Utilities.
Fujitsu digital IT solutions – transform with confidence
Fujitsu is one of the top 5 digital IT service and solutions providers in the world. We develop and deliver innovative energy and utilities solutions that create new opportunities for our customers. We work with energy and utilities providers from around the globe.
We invest £1.5bn in research and development each year to create innovative world-leading digital technology, services and end-to-end solutions that can enable you to digitalise with confidence. Through our connected infrastructure, workforce and supply chain management offerings we can help you to; drive operational excellence, leverage assets, unlock complexity, and create new business opportunities. We have the proven experience and expertise you need to:
develop intelligent assets
build a smart workforce
maintain the security and safety of both your data and people
unlock innovation
grow revenue
address the energy trilemma of 'affordability', 'sustainability' and 'security'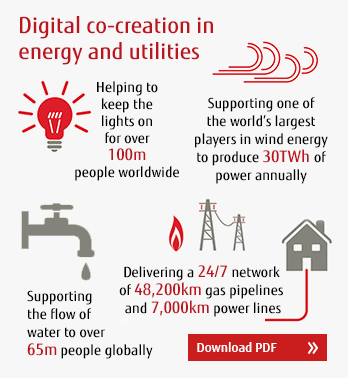 Skills in the workplace
Within the UK, the energy and utilities sector supports tens of thousands of jobs. However, with an ageing workforce and the inevitable retirement of skilled technical workers, a skills gap crisis is set to emerge that will become one of the most significant challenges energy and utilities service providers will face.
To enable organisations to plan for this crisis, Fujitsu commissioned research to identify the issues and understand the action required to maintain a skilled workforce. Over the course of our research, we interviewed 250 directors, senior managers, and business owners from the energy, utilities and built environment sectors, along with 1,004 young students, to compare the perceptions of employers with those of the next generation of workers. Find out more by reading our detailed research reports.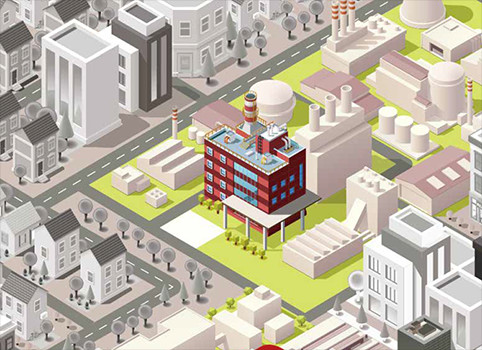 Discover how we have helped our customers solve their challenges
Discover more about our Energy and Utilities solutions
Energy and Utilities Insights
Meet our Energy and Utilities experts


Graeme Wright

CTO - Manufacturing, Utilities & Services, Fujitsu UK





John Maddocks

Managing Consultant - Utilities, Fujitsu UK




Top of Page