IT infrastructure - Servers, Storage and Solutions National Agreement


Fujitsu IT infrastructure solutions - Servers, Storage and Solutions National Agreement
Fujitsu is a world-leading IT infrastructure solutions provider, with expertise in delivering full integration across desktops, applications, datacentres, and network environments. Our fast, affordable, and reliable products and solutions provide secure and easy access to data and services that can improve your students' personal learning experience.
Since 2016, the Server, Storage and Solutions National Agreement (SSSNA) framework has allowed UK universities, and colleges to purchase servers, storage, converged, hyper-converged, hybrid, and high-performance IT solutions through an EU compliant route. At Fujitsu, we're very proud to be an approved supplier for the SSSNA on lots 1, 2 and 3.
Whether you're a university, higher or further education college, or a member institution, purchasing through the SSSNA will provide you with full access to Fujitsu PRIMEFLEX Integrated Systems, PRIMERGY Servers, ETERNUS Storage and High-Performance Computing Solutions.
In purchasing our solutions through the SSSNA, you are enabled to stretch your budget with consistent, competitive pricing whilst also eliminating the need for an OJEU bid process. In addition, you will also receive accelerated deployment with comprehensive support and installation services.
We work in partnership with several valued resellers on the SSSNA including; CAE, Centerprise, Softcat, OCF and Insight, follow the links to find out more about our partners.
The Fujitsu SSSNA Reliability Promise
At Fujitsu, we're so sure of the quality of our products that we've created our SSSNA Reliability Promise. Within the first year of purchase, we will repair AND refund the purchase price of any server or storage area network (SAN) that experiences a defect covered by our standard warranty (note: hard disk drives are not included in this offer, but are covered by our standard warranty).
Our SSSNA lots 1 to 3 offering includes:
See how our education customers solved their IT infrastructure challenges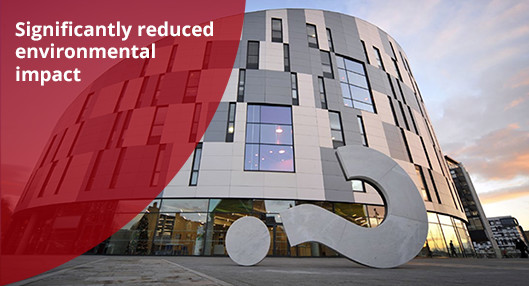 UCS Campus
Having embarked on an ambitious strategy to reduce the environmental impact of it's IT, University Campus Suffolk contacted Fujitsu. Our solution was to replace it's ageing infrastructure with PRIMEFLEX vShape 100 virtualisation infrastructure-in-a-box, which has achieved an 80% reduction in power consumption.


Top of Page