Digital transformation in Secondary Education


Fujitsu secondary education & academies IT solutions and products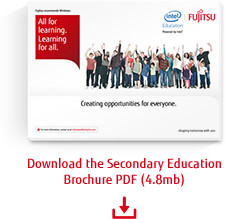 Today digital technology plays a central role in the modern classroom, and is a valued tool that's reshaping teaching within schools. Through the use of innovative new devices, students are able to enhance their studies by combining learning in-class with learning online.
By empowering students to log-in and access their work at any time and from any location, education can become more personalised, and children of all abilities empowered to reach their full potential. However, achieving a 'best-fit' teaching style for each student, requires robust, reliable, and flexible IT infrastructure that's capable of adapting to new digital trends and future needs.
IT for education - co-creation with Fujitsu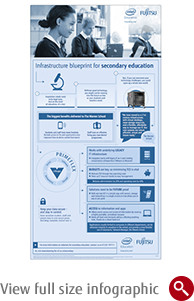 At Fujitsu, we have experience co-creating with education customers and have developed and implemented robust, agile, and reliable IT infrastructure solutions for schools. Our innovative secondary education technology enables students to work from home at their own pace, and frees teachers to focus on face-to-face interactive teaching. Through the implementation of programmes such as Office 365, we enable teachers to reduce the time they spend performing admin based tasks, freeing their time to engage their students.
We promote and support the use of technology in learning, however our role doesn't end with providing the right infrastructure and devices. We strongly believe that teachers, already under intense pressure with increased demands placed on their time, need help and support to get the most out of the technology they are offered. At Fujitsu, we provide the support that your teachers need.
Why choose Fujitsu as your education technology partner?
Our decades of experience developing and implementing affordable and effective technology solutions for schools, has led to an in depth understanding of the requirements of our education customers. With our products and solutions, we can help you to overcome the challenges of digitalisation in education.
We fully understand the complexities of integrating new technology and legacy systems within a prudent IT budget. Our range of cost-effective, manageable, secure devices and infrastructure solutions, deliver on both performance and durability. With our help, you can keep pace with rapid technological change and take advantage of new digital trends; such as augmented and virtual reality.
See how our education IT customers solved their challenges







Kent School

Needing to provide its teachers with high performance classroom devices, The Kent school contacted Fujitsu. We came up with a solution that incorporates devices from across our STYLISTIC and LIFEBOOK range to provide Kent's teaching staff with all the functionality, flexibility and durability they require

St Albans High School for Girls

Having replaced its ageing PCs with virtual desktop infrastructure, St Albans HS contacted Fujitsu for the right server and hardware support. Our solution was to deploy and configure robust, high performing and scalable Fujitsu PRIMERGY servers and ETERNUS storage.





Department of Education & Skills, Ireland

Fujitsu was chosen to provide 5,000 CELSIUS Workstation PCs to schools across Ireland, in order to implement the country's Design and Communication Graphics curriculum. Our high performance solution supports both the needs of students and teachers in schools across Ireland.




Our secondary school IT products and solutions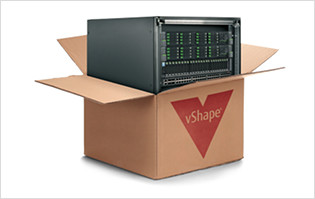 Fujitsu PRIMEFLEX vShape is our out-of-the-box, fully virtualised, enterprise-class IT architecture. It enables easier access and control of information by creating a highly available, centralised resource that meets all front-end demands without affecting teaching time.
Features:
integration with legacy IT infrastructure
leading virtualisation software from VMware or Microsoft
remote access to files and applications to improve the submission of homework
high levels of data security
40% reduction in operating costs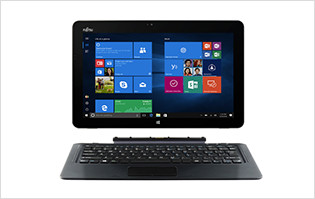 With the STYLISTIC R727 2 in 1 device, Fujitsu delivers unlimited usability and productivity. It's a powerful and responsive 2 in 1 that transforms from a tablet into a full performance notebook by attaching a magnetic keyboard.
  Features:
future-proof security
go-anywhere connectivity
smart features enable work anywhere
contactless SmartCard authentication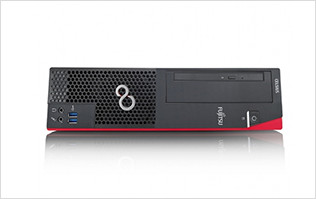 With the Fujitsu CELSIUS J550, we offer outstanding performance in a small form factor workstation that supports demanding applications such as CAD design and VR.
  Features:
energy-efficient Intel® Core™ processors or the powerful Intel® Xeon® E3-1200 v5
reliable high-endurance and business critical drives
NVIDIA® Quadro® M2000
storage performance capacity up to 13.5 TB
Fujitsu Education IT Products

Top of Page