Highlight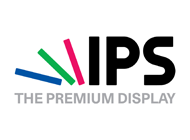 Pure Performance
Due to IPS panels FUJITSU P Line Displays deliver the best viewing experience always, with ultra-wide viewing angle. They're a delight for your eyes with razor-sharp pictures up to 3.7 million pixels.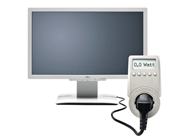 0-Watt power in power save mode
The innovative 0-Watt power save mode stops energy waste in power save mode. When the PC signalizes off-mode, a switching display element cuts the monitor completely from the power line. An absolutely unique energy saving solution!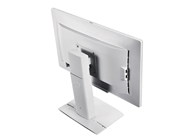 ABC - Automatic Brightness Control
A light sensor on the top of the display measures the ambient light and adjusts the brightness accordingly. ABC optimizes ergonomic conditions and saves energy.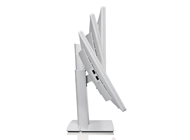 Exceeding ergonomics
With focus on ergonomics you prefer a stand, totally flexible for individual adjustments. Best-in-class height-adjust, stunning swivel, tilt and rotation and automatic switch to portrait screen guarantee a healthy, fatigue-free posture during long usage sessions.