Highlight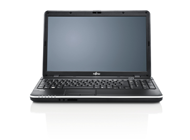 Face-to-Face
The built-in HD webcam and microphone are a great way to stay in touch with business associates – without any additional accessories you can easily carry out video conferences, enhancing your comfort.
Anytime USB Charge
This function is available with certain USB 2.0 ports. Anytime USB Charge allows you to charge your phones / media devices even when the notebook is turned off.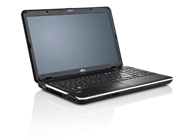 Spill-resistant Keyboard
The spill-resistant keyboard offers protection against damage caused by accidental spills (up to 50 cc). A protective membrane and collection tray that may help reduce the chance of internal components coming in contact with liquid. This gives you more time to save your data and shut down the system.