Fujitsu World Tour 2017 : Fujitsu UK


Fujitsu World Tour 2017
Fujitsu World Tour will took place on 6th July at The Intercontinental, London – the O2, with the theme human-centric innovation - digital co-creation.
Over 1,000 people joined us for a day of inspirational keynotes, interactive breakouts and panel sessions, a dedicated digital strategy track and extensive eye-opening technology showcase featuring demonstrations of the technologies that are driving digital forward.

Spanning more than 20 countries over 6 continents, Fujitsu World Tour is the only European technology event of its kind. This year our agenda was structured into four main segments relevant to your specific challenges:
Keynote sessions

from inspiring speakers exploring the future direction of digital and where it could possibly go next.

Interactive sector-based discussion forums

tackling specific challenges in key industries such as retail, financial services, utilities, education, public sector and transportation.

Technology-based breakout sessions

exploring major drivers in the digital space, such as cybersecurity, cloud and the hyperconnected world.

Digital strategy workshops

, where we bring all the strands together to help you determine your priorities in transformation – so you leave us with a plan you can put into action straight away.

Once again Fujitsu World Tour featured an extensive Technology and Sector Showcase, where visitors could browse our zones and talk to experts about the latest game-changing digital technologies.





James Johnston

 
Head of UK&I Product Business
Fujitsu

Keynote Speaker




Dr Joseph Reger

 
Fujitsu Fellow, Chief Technology Officer
Fujitsu

Keynote Speaker




Yoshikuni Takashige

 
Vice President,
Marketing Strategy and Vision 
Fujitsu Limited
Keynote Speaker




Josh Valman

 
Digital Entrepreneur 
RPD International 

Keynote Speaker




Ben Thompson

 
Reporter & Presenter  
BBC  

Financial Services Breakout




Phil Pavitt

 
Global CIO  
SpecSavers  

Retail Breakout




Matt Ward

 
IoT Sales Director 
Intel  

Retail Breakout




Geoffrey Fowler

 
Principal
London Design Engineering
University Technical College
Education Breakout




David Brown

 
Chief Executive 
Transport for the North  

Transportation Breakout




Damian Pike

 
VP Ventures & Business Development  
DHL Supply Chain 

Utilities Breakout




Iain Forbes

 
Head of Centre for 
Connected and Autonomous,
Department for Transport 
Transportation Breakout




Sarah Wilkinson

 
CEO-Designate
NHS Digital

Interactive Public Sector Breakout




Peter Jackson

 
Head of Data
Southern Water

Utilities Breakout




John Kingdon

 
Framework Director - Costain Group
Natural Resources Division
Water Sector
Utilities Breakout




Charles Parker

 
Chief Executive of Baker Dearing
Educational Trust

Education Breakout




Mike Eccles

 
Market Intelligence  
Microsoft  

Technology Breakout




Grant Caley

 
Chief Technologist
NetApp

Technology-based Breakout
 

Our official partner for Fujitsu World Tour 2017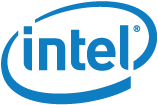 INTEL MAKES POSSIBLE THE MOST AMAZING EXPERIENCES OF THE FUTURE












Fujitsu World Tour 2017 took place at The Intercontinental, London - the O2, Thursday 6th July, 9am - 5.30pm.

Arrive in style!
Fujitsu has chartered a private Thames Clipper, so you can arrive at The Intercontinental London – The O2 in style. The Clipper will depart from Embankment Pier at 8:30, and will depart the venue at 17:45 from North Greenwich Pier, for the return to central London. Refreshments will be provided so you can sit back and reflect on the day's events!