IT Service Desk management
The wisdom of sharing knowledge
Peter Jones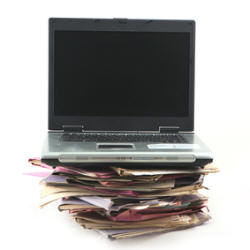 Everyone wants answers – and the quicker the better. Enhancing the management of knowledge at the IT service desk is helping to achieve this goal.

Everyone can think of a time when their computer just wouldn't do what it was meant to. No matter how simple or how complex, a quick resolution is required. Service Desks are dealing with this challenge by transforming how they manage knowledge. Typically, service desk agents have to wade through information on intranet sites or in shared folders to find answers. At worst, they need to consult other technical teams.

With so much information available, organisations are looking for more cost-effective ways of using existing information and data to resolve the problems and get customers back to work as quickly as possible.

"Customers are consistently saying they require more automation, quicker responses and the personal touch," says Peter Jones, Standards and Effectiveness Manager, Customer Services, Fujitsu. "By standardising the way knowledge is collected and managed, you can arm agents with the information they need to make that ´first time fix'."
Download

Download the 'Knowledge Sharing' PDF (106 KB)
Top of Page