Highlight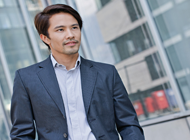 Long Lifecycle
Fujitsu CELSIUS workstations feature the latest technologies, have high levels of component consistency and come in expandable models to assure system continuity and long product life cycles. Additionally, Fujitsu takes great care over the selection and qualification of suppliers, ensuring that all products are made from high-quality and long-lasting materials. Great importance is attached to compliance with international standards and to extensive function tests carried out on both system components and complete systems.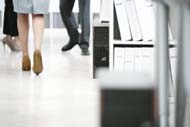 Workstation application field
The Fujitsu CELSIUS W520 Long Lifecycle is the ideal partner for demanding business environments such as 3D CAD, financial forecasting or digital content creation. Comfortable cold plug access at front ensures rapid storage increase to keep your business going.
Quiet operation
Fujitsu workstations offer class-leading low noise emissions for a pleasant working environment. This is achieved through an optimized thermal management system, which makes use of air tunnels to provide efficient airflow within the system.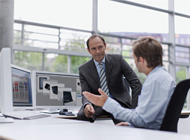 0-Watt GraphicsTechnology
0-Watt GraphicsTechnology combines the discrete graphics card and the GPU into a single "virtual GPU." The operating system only recognizes this unit as a whole; depending on the workload, either the graphics card or the processor- integrated GPU is used automatically utilized and significant energy and noise reductions can be achieved.