Global Digital Transformation Survey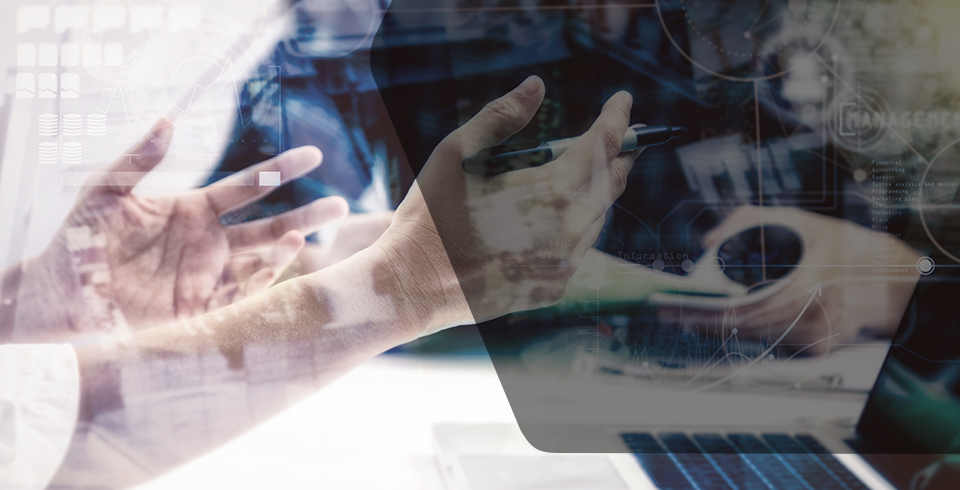 Digital Transformation Delivering Business Outcomes
Many businesses and organisations are implementing digital transformation and delivering outcomes. In February 2017, Fujitsu conducted the global digital transformation survey and received responses from 1,600 of business leaders across 15 countries. This survey revealed that many businesses and organisations are not only implementing digital transformation, but also achieving business outcomes.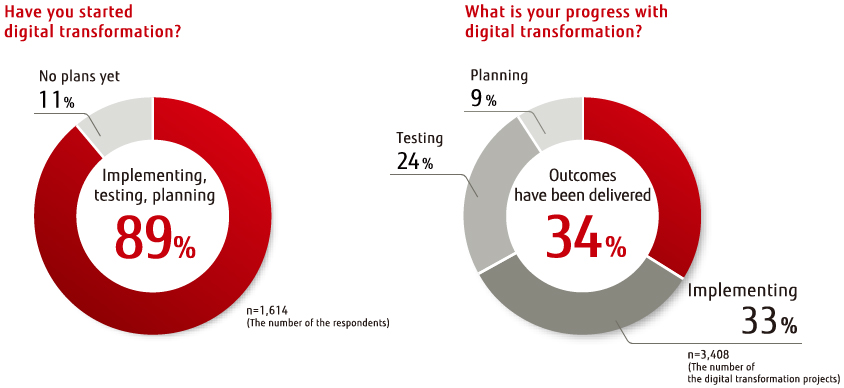 This survey also showed the focus areas of digital transformation and outcomes of each area of digital transformation. Marketing and workstyle transformation is the most advanced areas of digital transformation, where the increased revenue and improved customer relationships are delivered as outcomes. On the other hand, improved efficiency or reduced cost is the top outcome in the area of operation and maintenance as well as manufacturing.
In order to deliver these outcomes, business leaders see the importance of talented staff with the right skills, strong leadership, and streamlined organisations and process. This means that people and organisation as well as digital technology are important for the successful digital transformation. In addition to these, the co-creation with a technology partner which has understanding of business and industry as well as alignment with the vision and strategy is key.
Business leaders see Artificial Intelligence (AI) as an opportunity. According to the survey, people need to strengthen the skill of digital technology, creativity, and professional knowledge of specific business and industry in order to grab the opportunities brought by AI.
Business leaders need to set a goal for digital transformation and strengthen skills of people and organisations in order to deliver business outcomes such as the increased revenue and the improved customer relationships. For details, please find the global digital transformation survey report that includes the result of the survey and insights gained from the survey.
Download Global Digital Transformation Survey Report 
Read other articles on Insightful Stories
Discover the insights for taking advantage of the new opportunities in this digital era