The FUJITSU Smart Factory Approach


Fujitsu will help you to create a Smart Factory environment by analysing and understanding your situation while focusing on your business requirements. As your strategic partner we will be creating a Digital Roadmap together with you, helping you achieve your business goals by integrating different business applications, platforms and network infrastructure so that you can improve plant productivity, maintenance and safety more effectively.
Cutting-edge technology to increase productivity, ensure safety and reduce operational costs
Start your journey to a smart factory with digitized inspection, and handover the knowledge to the next generation.
Command, supervise and support worker efficiency. Enable engineers in the field to be supported by centrally based experts.
Digitized Inspection Solutions
With TeraSpection and Head Mounted Displays (HMD), you can inspect your plant and update data realtime, and get efficient remote assistance from experts.
Contractor Management Solutions
Visualize and manage contractor performance, and respond effectively to safety incidents when they occur.
IT/OT Integration Solutions
Improve preventive maintenance with centralized monitoring, resulting in fewer breakdowns and spare parts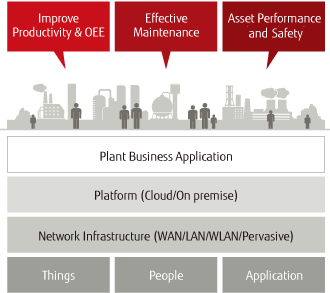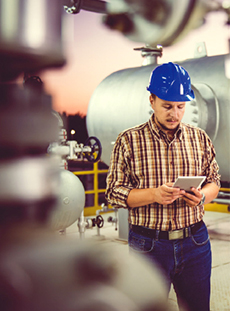 Improve Productivity & OEE


Digitized Inspection Solutions

Solutions
Voice/ Video/ Web Conference
TeraSpection
Head Mounted Displays
Use Cases
Digital collaboration within a factory
Efficiency by collecting data with QR / AR
Expert remote support from anywhere
Improve effective maintenance
with guidance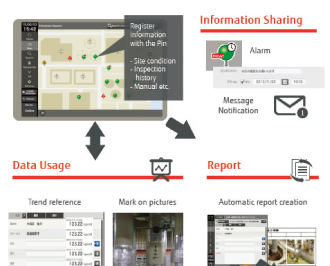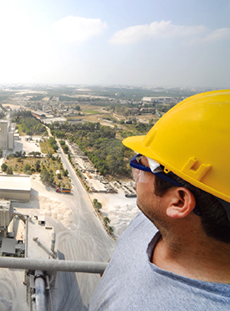 Asset Performance and Safety


Contractor Management Solutions

Solutions
Contractor Profile Management
Real Time Location Tracking System
Vital Band for Personal Safety
Use Cases
Identify and supervise contractors to enhance safety
Matching of work order and skill set in work area
Authorization and notification for restricted zones
Safety monitoring device enablement for workers in hazardous environments
Billing leakage prevention
Increase productivity of contractors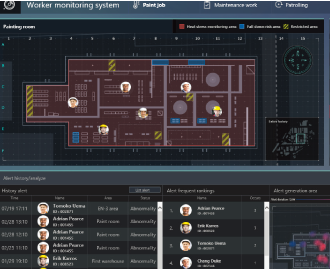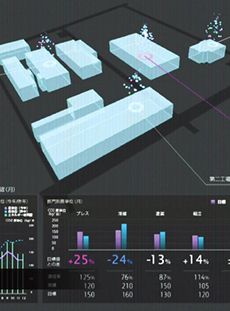 Effective Maintenance


IT/OT Integration Solutions

Solutions
Remote Operation Center with Intelligent Dashboard and Analysis
Integrated IoT Platform
Predictive Maintenance
Use Cases
Visualise and monitors the status of the production lines in real time
Display important key performance indicators and analyze to achieve better productivity and efficiency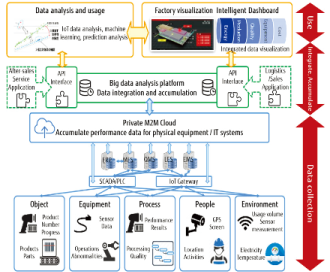 Contact
We want to hear from you.
| | | | |
| --- | --- | --- | --- |
| Deel deze pagina via | | | |
Naar boven