Events


Management Events Healthcare

15-16 Nov

dinner & full day

IJsseldelta Center Zwolle
IndustryForum Hospital Healthcare explores the latest trends in the health sector digitalization and paints a picture of the industry future. We will showcase our Co-creation project with the Slingeland Hospital during the event. In the Sensing Clinic Project we provide a Smart Sensing Solution through which patient's status can be monitored 7x24, supporting healthcare professionals to take informed decisions on treatment. We will also host a round table on Big Data in Healthcare. Find out more on real-time reporting and (machine learning) models that add value to your information.

CIODAY 2017

20-21 Nov

10:00-17:00

Beurs van Berlage, Amsterdam
The Big How, CIOs are moving towards business and management, in which technology is a means to enhance efficiency no longer but a way to tap into new products, services and target groups. We will be hosting an expert session on the Current State of Artificial Intelligence (Pascal Huijbers, CTO Large Accounts EMEAI at Fujitsu). This might be the day that you will start your own AI initiatives.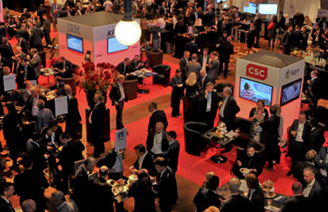 Datacenter Innovations event

13 Dec

Breakfast, lunch or dinner session

Fujitsu Maarssen
Digital transformation often starts with a good Datacenter infrastructure. The developments in that area are going fast. On the 13th of December we would like to inform you in a 2,5 hour session in The Bridge in Maarssen about these developments and new solutions. One of the solutions that will be presented is the Fujitsu Liquid Immersion Cooling System. An extremely innovative step forward for both cooling and sustainability. The solution contributes to reducing the EPA factor of your company (towards zero emission) and means that smaller companies do not have to build a data center. In environments where dust and pollution of air is an issue, the Fujitsu solution offers THE answer. Do you want to know more? Please register for the Datacenter Innovation event on the 13th of December.
The session will be held three times. You can choose for a breakfast, lunch or dinner session so it can fit your agenda in the busy December month.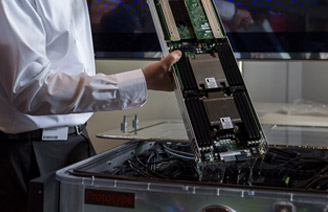 Key Themes

Fujitsu Forum 2017
Fujitsu Forum Munich took place on the 8th and 9th of November. The theme this year was digital co-creation – bringing together the latest digital technology and expertise to create new possibilities for business and society. We hope you enjoyed the keynotes, breakout sessions and technology demos. Other highlights for us included the Global Street Festival, the Fujitsu Startup Award and our Guinness World Record ! If you missed anything or want to re-visit any part of Forum then you can catch up online: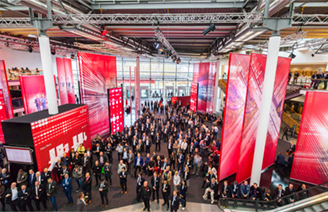 Computable Awards 2017
We are proud to be the runner up within the category of Best Digital Company of the Year at the Computable Awards. Our Managing Director Bas de Reus was also nominated as CEO of the year. In this video he shares our efforts as an organization in constructing our experience center 'the Bridge' and how he is proud of our employees as well as our customers.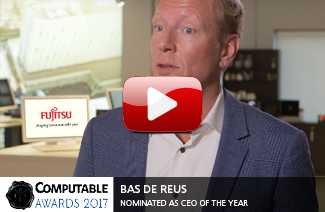 Round table Robotic Process Automation for banking and insurance
What is the role of software bots in the 'organization of the future'? We discussed this during a round table for banking and insurance companies. Read the article 'Robots beat Humans' for a summary of the main findings (in Dutch).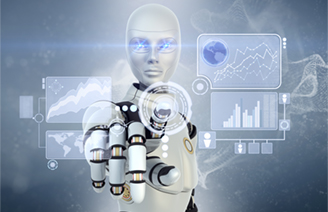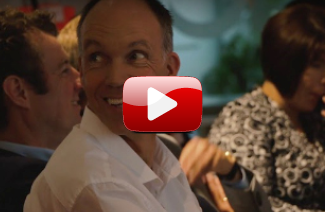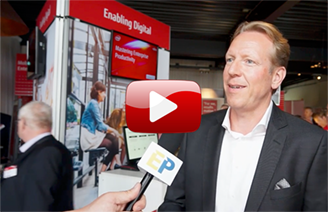 Webinar: How to best position RPA to facilitate Digital Transformation?
In one of our use cases we realized a reduction of execution time from 20 to only 2 minutes per customer case due to a RPA implementation in customer service activities. We discussed Best Practices, Research Findings and Use Cases on RPA.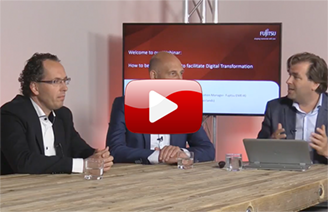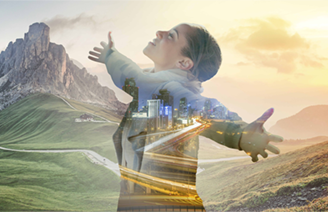 | | | | |
| --- | --- | --- | --- |
| Deel deze pagina via | | | |
Naar boven