Events

Key Themes

Masterclass Building a Future Roadmap with cloud and DevOps for Finance

22 Jan 2019

7.30 – 11.00 AM

Xpirit, Hilversum
A cloud transformation has a big impact on your organization. Xpirit and Fujitsu organize a Masterclass where C-level peers share their strategies and best practices about culture, transformation and architecture. You can learn from Nationale Nederlanden, ABN AMRO, Aegon and Bank Nederlandse Gemeenten about how to set up a secure and future-proof cloud native solution with predictable costs and minimal risks.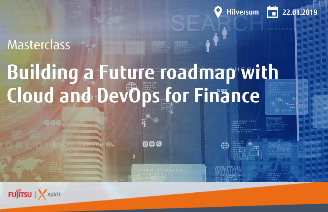 CIO Day 2018 – THE BIG HOW! Part II
The transformation by disruptive forces in our society is an ongoing process. The democratisation of media and technology has a profound influence on organisations, industries and entire nations. Economic models become obsolete in no time. What the effects of these forces will be, is anybody's guess. Fujitsu has hosted a breakout session about 'The impact of Artificial Intelligence & quantum computing in the Smart Machine Age'. We shared relevant case studies to inspire new thinking and to promote co-creation.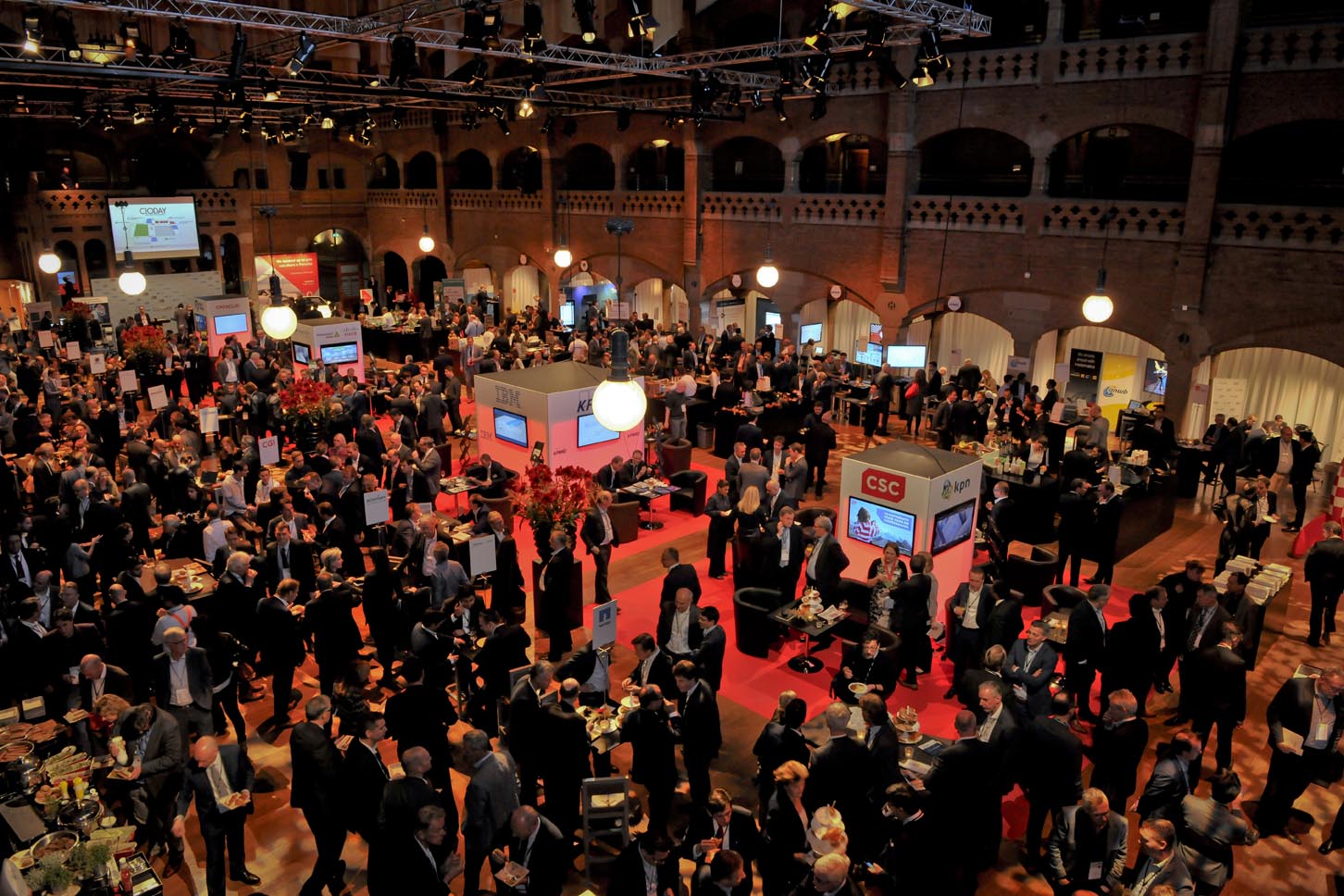 Fujitsu Forum 2018
Fujitsu Forum 2018 in Munich has taken place on November 7 and 8. This is our largest customer and partner event in Europe, where we expect more than 12,000 participants. The agenda comprises inspirational keynote presentations, break-outs addressing the biggest technology challenges we face, expert talks with a diverse international list of contributors, a large exhibition of solutions, services and infrastructures, evening entertainment and of course the opportunity to network throughout. So please mark your calendars: November 7 and 8, Fujitsu Forum Munich.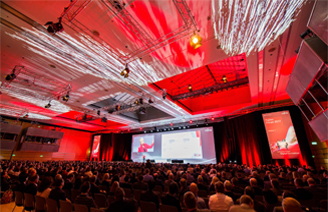 Presentation highlights Fuijtsu Forum 2018
Wednesday, 21st November we have organized a breakfast session for sourcing advisors and other executives about the highlights of Fujitsu Forum 2018, presented by an analyst in the market (Marco Gianotten, Giarte) and one of our customers (Marco Meijerink, Royal IHC) who joined us to Munich. Fujitsu Forum is our largest customer and partner event in Europe, where we will showcase our newest innovation on AI, IoT, Big Data, Cloud, Security and Robotics.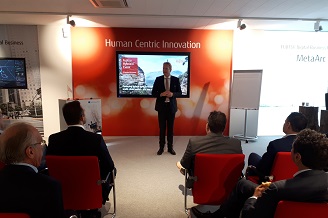 Smart City
'From pilots to large-scale projects', was the theme for Smart City 2018 conference (3rd edition). In addition to an inspiring plenary program, there were three interactive breakout sessions on the topics of Smart Mobility, Smart Energy and Smart Data. In the afternoon program, our CTO Large Accounts EMEAI, Pascal Huijbers, gave a session on 'Blockchain as an enabler or services for Smart Cities'.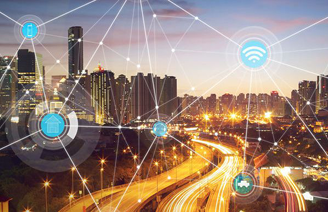 Management Events Cyber Strategies
600Minutes Cyber Security Strategies jumps right into the burning issues of cyber security in the digitazing world and takes a multifaceted approach to threat prevention. As a Silver Partner at the event we had inspiring 1 to 1 meetings about the rise of hacktivism - today's definition of cybercrime, or the sustainable and business-driven GDPR compliance - myths versus reality.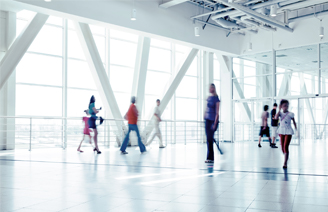 Fujitsu World Tour 2018
The Fujitsu World Tour in the Netherlands was successful, with over more than 350 visitors that enjoyed an inspiring program. With our Managing Director Bas de Reus opening the event, followed by a keynote session by Dr. Martin Schulz and a customer panel including representatives from customers RAI, ING and Alliander. Guests then received the opportunity to attend a series of Break Out sessions as well as private demo ground tours. The event ended with a start-ups battle of 5 start-ups, followed by a keynote from trend watcher and futurist Richard van Hooijdonk. We are tremendously happy with the outcome of the event and are looking forward to next year!

Management Events Government and Municipality
The IndustryForum Government and Municipality event presents implications of data driven business models gearing towards sustainable organisations. As a Gold Partner, we have showcased our many references in the public domain. During the opening of the event, we have shown the Fujitsu Workplace Anywhere video about a perfectly organized 'New Joiner Experience'.

Management Events Insurance
The IndustryForum Insurance event leads the way to the new industry requirements by exploring the opportunities of data and digital technologies in customer engagement and business model innovation. As a Gold Sponsor we have hosted a keynote session about 'Artificial Intelligence and the impact on tomorrow's insurer' and we have organized a roundtable about the 'Talent of the Future'.


Advisory session The Evolution of the Workplace
The tremendous influence of technology, has drastically changed the way people work over the past two decades. However, there are also other clear trends that have a major impact on societies, organisations and the way of working. What Actions should organisations take to ensure they are prepared for the Digital Workplace 2025?

Round Table Agile Services in collaboration with ING
In November 2016 the collaboration between ING's Digital Workplace Services and Fujitsu was changed to agile. Today, groups consisting of both ING and Fujitsu employees, are working on the realization of the ING Workplace 2020, in which the customer journey was adopted as the guiding principle for the new way of working, with Net Promoter Score as the instrument for measuring satisfaction. The agile alliance between ING and Fujitsu led to the winning of a Tommie Award for "Most Successful Company in Sourcing" by ICT Media (December 2017). Chris Wauters, Area Lead ING Digital WorkPlace Services, has shared his best practices during the round table.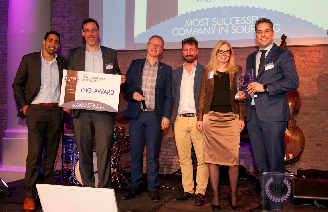 | | | | |
| --- | --- | --- | --- |
| Deel deze pagina via | | | |
Naar boven