Fujitsu Marketplace Omni-Channel Retailing Solution


Fujitsu's innovative retail technology improves enterprise efficiency and customer service
Fujitsu Market Place (1.30 MB ) is our new omni-channel retail POS application developed to support order and transaction fulfilment. Orders and in-store shopping are combined into a single transaction to deliver a consistent and seamless customer buying experience across all channels - online, mobile and more traditional PoS.
Market Place offers centralised transaction management across a range of deployment models, it provides a flexible approach to service provision according to business needs, budget and timing priorities. In-store operations simplified and made quick, easy and accurate. In-store staff are no longer required to switch between PoS and online order fulfilment, they are enabled to transact customer business in a single application.
With Market Place we deliver: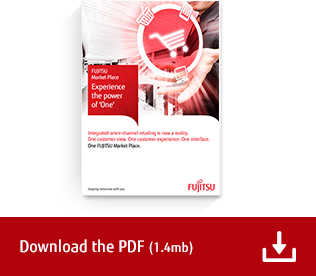 real-time data access
continuity across all channels
increased profitability through a reduction in dropped baskets
consistent promotion and pricing regardless of the touchpoint
Increase customer loyalty and retention by harnessing the power of retail technology
Market Place was designed by us to improve and simplify the customer retail experience. Whether your customers are ordering in-store on a tablet PC, browsing online, confirming choices by smartphone or asking questions of a call centre, our platform ensures continuity regardless of the channel. We help you to deliver the retail experience customers have come to expect, with our retail solutions we enable you to build long-term customer relationships that can increase loyalty and aid retention.

Why choose Fujitsu as your retail IT solutions partner?
With over 3 decades of experience successfully delivering high street retail technology, services and solutions, we have the expertise to overcome the challenges you face in improving your customer experience, reducing your costs and improving profitability.
Find out more about our retail solutions and services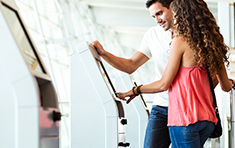 Fujitsu Intelligent Support
We provide automated, predictive and proactive support services at any time, in any place and across all technologies. We enable you to maintain the consistent delivery of end-to-end in-store customer experiences.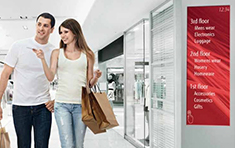 We enable you to deliver a seamless and consistent multi-channel buying experience. With our help, you can improve the in-store shopping experience while simplifying processes.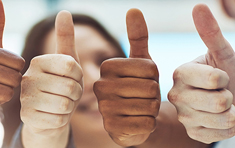 Robotic Process Automation
Partnering RPA specialist Thoughtonomy, we deliver solutions that boost productivity and enable workers to deliver great customer service.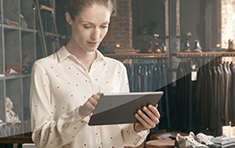 We provide RaaS across all technology including; retail POS, CRM and mobile. With our straightforward outcome based pay-as-you-go services, you can improve agility and reduce costs.

Top of Page