Manage the Transition to Cloud
and Focus on the Business
Cloud computing will probably be the biggest transformation programme an IT team undertakes, but it must not distract them from enabling business advantage. Read Fujitsu's Opinion.
By David Smith, Darren Ratcliffe and Mark Poley, Fujitsu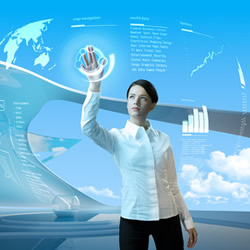 CIOs and business leaders are united in their eagerness to gain the benefits of cloud computing. But while cloud services can be scaled up or down in a matter of hours, their actual establishment across the IT estate requires a considerable investment in time and effort – time that IT teams need to enable business advantage. The move to cloud computing could be a major distraction, that damages rather than enhance business, if not carefully managed.

Setting up a cloud service for a single use is beguilingly simple. Working out how and where cloud will be used across the whole IT estate is more challenging. The adoption road map for each part of an enterprise's application suite, middleware and infrastructure, as well as for the data centres and system management centres, adds up to a complex plan that looks more like 3D chess.

The shrewd way to maximise asset value and ROI is to change over from IT ownership to cloud at the end of each IT asset's life. But each IT asset reaches the end of its life at a different date, and each asset has a dependency on other IT assets. Perhaps 4D chess would be a better analogy.
Download

Download the 'Cloud Transition' PDF (183 KB)
David Smith

is CIO of Fujitsu UK & Ireland
Top of Page