Today's Cloud services can be as secure, resilient and flexible as you need them to be.
Just beware of hidden catches.
Cloud computing is evolving fast. Today, organisations understand that they can use the model to cut costs, increase efficiency and be more responsive to changing market demands. They also know that the Cloud, with a range of 'public' and 'private' solutions available, can offer the security and information assurance to meet a range of needs.
By Darren Ratcliffe, Fujitsu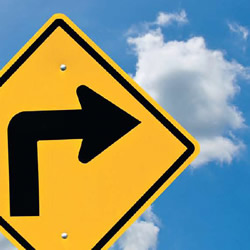 The conversations that I currently have with customers about Cloud (or utility) computing are very different from those I was having only a few months ago. Once, the discussion was all about security, transparency and availability. Our customers, quite rightly, wanted to know that their data was safe, that it would not be exported and that the service would have at least 99.9 per cent availability.

Today, the situation has changed. At Fujitsu, for example, we have pioneered the development of a range of flexible services – including 'shared', 'private off-premise' and 'private on-premise' versions – that make it clear that we can meet the full range of security and performance demands of most organisations.

The result? We are moving on from a dialogue about what the Cloud can deliver, to how it is delivered
Download

Download the 'Cloud Services' PDF (86 KB)
Darren Ratcliffe is the Service Offering Manager for Infrastructure as a Service at Fujitsu UK & Ireland.
Top of Page