Overview
PaperStream Capture builds on the power and features of ScandAll PRO scanning software with an intuitive interface to decrease operator training times. Click on the profile icon for batch and ad hoc scanning. Clone, modify, or create new profiles with a clear, step-by-step interface. Setup single button scanning and release options. Included in the box, PaperStream Capture makes document workflow easier.


Standard File Outputs
Scan to PDF, PDF/A, PDF with OCR, TIFF Group 4, Multipage TIFF, JPEG, BMP with a single click.
Preset Profiles
Built-in Black and White, Color, and Auto-Color profiles to save time.
Automatic Image Quality Check
Batches automatically mark multi-feeds and document edge issues for fast quality control.
Review
Detailed thumbnails and zoom allow for quick quality review.


Suspend
Pause and resume batches to handle document scanning interruptions.
SCA Profile Integration
Deploy fleet updates and profiles using Fujitsu's free Scanner Central Admin.
Assisted Scan Integration
Use PaperStream IP integrated Assisted Scan Integration for quick rescan and powerful image clean up.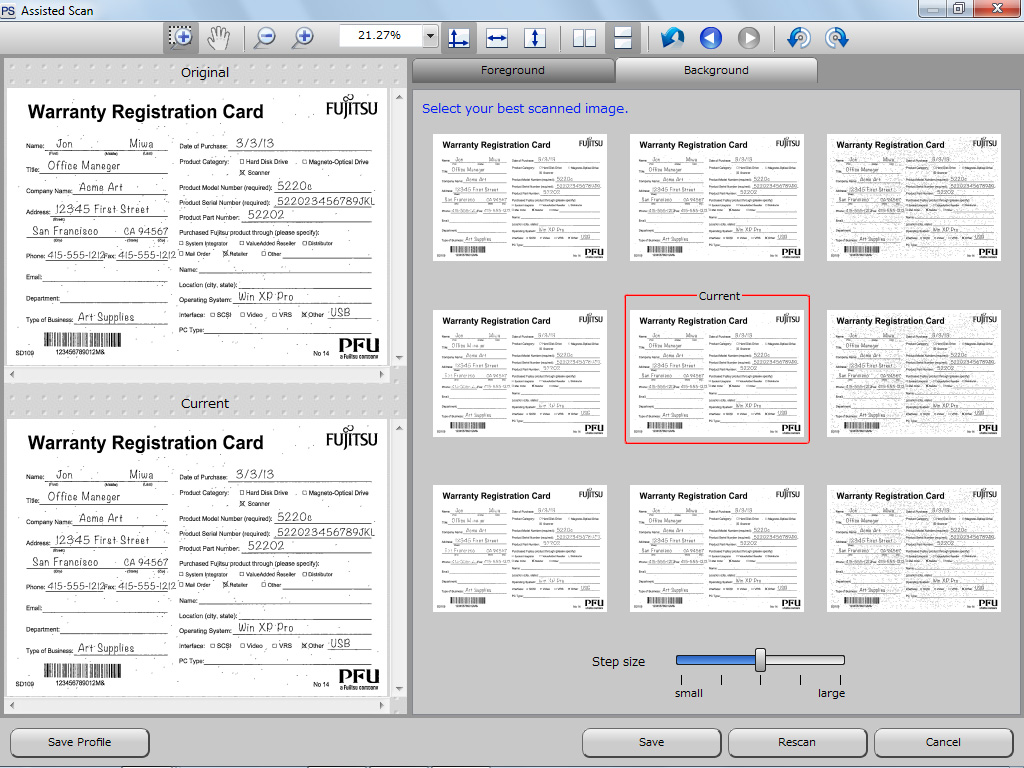 Batch Separation
Separate documents with barcodes and patch codes to avoid post process file organization.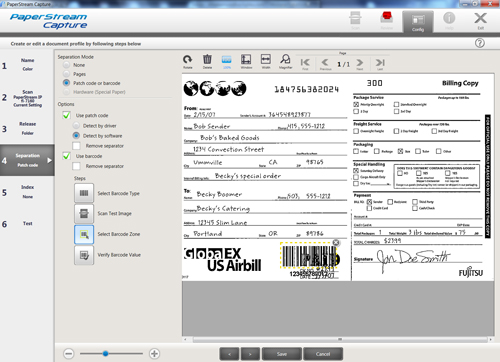 File or Folder Naming
Read a barcode and ZoneOCR to name a file or folder for fast file organization.
Release File Naming
Name scanned files at release for ad hoc batches.
Barcode Support
Read 1D barcodes: UPC-A/EAN/JAN, Code 3 of 9, Code 128/EAN128, Codabar (NW7), ITF.
Departmental scanners and above support 2D barcodes*, PDF417, QR Code, and Data Matrix.
 
* Option(extra) for fi-6750S / fi-7260 / fi-7160 / fi-6110 / fi-6230Z / fi-6130Z /fi-65F
Selectable Batch Icons
Personalize batch icons for easy work-flow recognition.
Profile Lock
Administrator can lock profiles to maintain scanning consistency.