Point of Service solutions (PoS)
With expectations rising all the time, in-store staff need the tools to provide excellent service from the moment customers walk through the door. Fujitsu's latest Point of Service (PoS) and mobile store solutions are helping retailers rise to the challenge. Supported by industry-leading hardware, networking and support, Fujitsu is providing the supporting PoS infrastructure retailers need to deliver connected, cost-effective and high-availability in-store applications.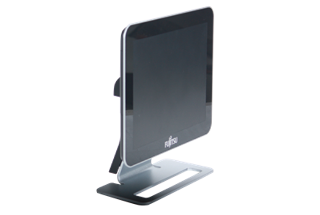 Fujitsu TP8 All-In-One Series
The new Fujitsu TP8 All-In-One (AIO) is a state-of-the-art point-of-sale solution for retailers who require flexibility, advanced performance, serviceability, reliability and maximum ROI to create a world-class shopping environment.
The compact and stylish design of the TP8 AIO has modern aesthetics that easily blend with a range of retail environments — from fashionable and sophisticated to extremely rugged. Retailers can appreciate the flexibility of a single product platform that supports multiple in-store touch points, which can reduce installation and service costs, as well as provide fast, easy customer transactions for the ultimate interactive retail shopping experience.
TeamPoS 7000 All in One
The sleek and remarkably adaptable TeamPoS 7000 AIO terminal is a key building block for creating a wide range of responsive retail environments. It is designed to provide lightning fast data transaction processing. Benefits at a glance:
Small footprint and low energy consumption
Water and dust resistant
Enhanced network security to protect critical data
Cost-effective, future-proofed design
Ultra-versatile, LCD touchscreen
Easy to install and upgrade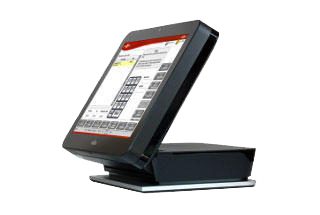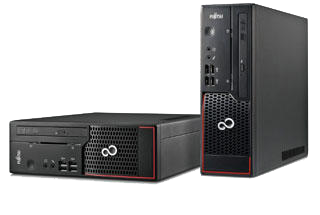 TeamPoS 7000 S-Seriess
A unique Point of Service controller, the TeamPoS 7000 S-Series is based on the FUJITSU ESPRIMO desktop PC. The S-Series also features a 90% efficiency integrated power supply for lower total cost of ownership. Benefits at a glance:
Energy efficient solution
Footprint of just 7 litres
No need for external power bricks
Manufactured in and quick distribution from our factory in Germany
Contact Fujitsu
Find out more about our retail sector services