Financial IT Services - Fit for Digital

Banking digitalisation – preparing for the new era of open banking.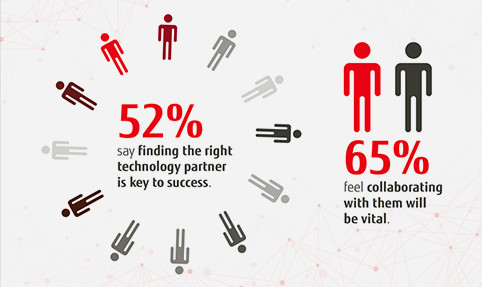 To keep pace with change and meet rising customer expectations for digital services in the new era of open banking, banks are required to re-think their business model and shift away from being a one-stop shop to an open platform capable of delivering a more modular approach.
With the introduction of open banking in 2018, regulatory pressure on banks is set to increase. The introduction of General Data Protection Regulation (GDPR) and the second Payment Service Directive (PSD2), will both require huge investment on behalf of the banking sector.
While traditionally the financial services sector has led the way with the introduction of innovative technology, the question is, does this remain true in the era of digital disruption - are banks fit for digital?
Digital disruption – an opportunity or a challenge?
At Fujitsu, we wanted to find out how banks view the radical changes that are needed in order to become digitally enabled and compliant with open banking. In late 2016, we surveyed 1,200 C-suite decision makers to find out if they're prepared for the new era of change. This included 357 from the financial services sector, who were questioned as to their views of how digital disruption is impacting banking.
In our report - Fit for Digital, we highlight where the challenges lie with regard to digital transformation, and offer guidance as to the steps required to lessen the impact.
Top of Page