Highlight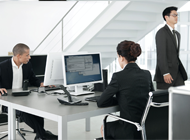 Perfect for VDI
The Fujitsu FUTRO L620 smart Zero Client is an ideal front-end device for your Virtual Desktop Infrastructure (VDI), in which all applications and sensitive data are stored at the back-end. It provides multiple users with access to their personal virtual desktop leaving your business with extra flexibility.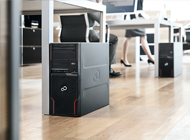 Genuine Workstation Experience
If you want to benefit from real workstation performance whilst keeping your hardware, software and critical data safe in the datacenter, the Fuijtsu FUTRO L620 is your perfect choice. It works over a standard IP network with the CELSIUS RemoteAccess host card inserted in the centralized workstation. This solution is fully independent of the operating system and drivers.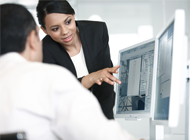 Closest to Zero
Fujitsu's smart Zero Client FUTRO L620 lives up to its name. While producing zero noise and zero clutter it leaves you with zero security concerns as all sensitive data is stored centrally. Regardless of whether the FUTRO L is used as a front-end device within a VDI or for remote access to your workstation the management efforts at the user-end are always zero.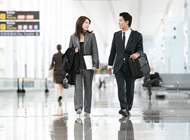 Unexpected Performance
When it comes to performance, the FUTRO L620 is far from Zero! In a network based on PCoIP you will experience uncompromising performance, enabling you to complete your tasks in the most efficient way, on up to four independent displays.