Highlight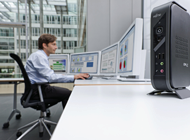 Workstation application field
The FUJITSU CELSIUS R920 is optimized for most compute-intensive, multi-processor applications like computer aided engineering, virtual reality, visualization, electronic design, high performance computing (HPC) automation and geographic information systems.
Quiet operation
Fujitsu workstations offer class-leading low noise emissions for a pleasant working environment. This is achieved through an optimized thermal management system, which makes use of air tunnels to provide efficient airflow within the system.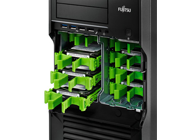 Easy upgrades
Thanks to intelligent design and comfortable cold plug access at front, rapid change and upgrades of hard disk drives is ensured.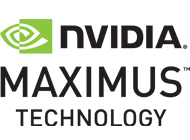 Use the unique combination of NVIDIA Tesla
®
C2075 GPU for high-performance computing power and the 3D rendering, and interactive design capabilities of the NVIDIA Quadro
®
GPUs, to create without the wait.