Cloud Service K5 Developer Center
|  IaaS  |  PaaS  |  Pricing and Terms of Use  |  Service Options  |  Start using K5  |  Support  |  K5 Developer Center  |
Co-creation is key to doing incredible things
Fujitsu Cloud Service K5 unlocks a world of new opportunities for enterprise developers. Once you're set up and ready to go on the platform, you'll have an extensive armoury that brings the incredible within your reach – and a like-minded network that makes co-creation possible.
As you start to unleash the power of the world's most open, agile and compatible cloud platform, K5's global developer community can help you to achieve even more.
Introducing the Fujitsu Cloud K5 Developer Center
Our K5 Developer Center provides an online hub for developers using K5 and other open source cloud platforms, and enables true coder co-creation, whatever you're looking to build.
It's a community run by developers, for developers. It provides everything you need to; learn more, code and deploy using K5. From how-to guides, video tutorials and code examples; to blogs, feature releases and more – we've got it covered… but if you have got a specific question, you can also get in touch with our community managers who will be happy to help you with a rapid answer.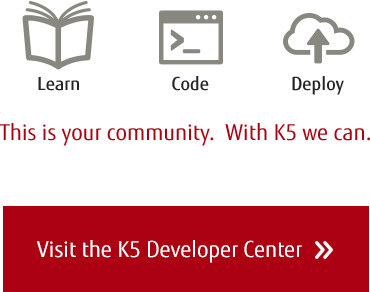 Explore the entire Hybrid IT portfolio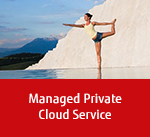 Top of Page