SAP Lizenzen & Wartung
Ihr Value Add mit Fujitsu: Sichere Wartung und kompetenter Support
Als zertifizierter SAP Gold Partner und Systemhaus mit mehr als 25 Jahren SAP Know-how bieten wir mittleren und großen Unternehmen Beratung und Services rund um das gesamte SAP-Portfolio aus einer Hand.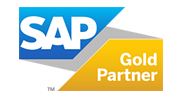 Unser Ansatz sind ganzheitliche Lösungen und Leistungen, die unseren Kunden das komplette Leistungsvermögen ihrer Systeme im SAP-Umfeld erschließen. Dazu zählen neben Lizenzerwerb und -verwaltung, Implementierung und Schulung auch eine sichere Wartung und ein kompetenter Support
Ihr Mehrwert bei der Wartung Ihrer IT-Systeme durch Fujitsu als Value Added Partner:
Geringere Kosten und transparentere Geschäftsabläufe bei optimierter Verfügbarkeit
Fehler werden schnell identifiziert und nachhaltig behoben
Konzentration Ihrer Mitabeiter auf wertschöpfende Kernprozesse
Profitieren Sie bei der SAP Lizenzbeschaffung und Softwarewartung durch Fujitsu von unserem SAP-Know-How in allen Lizenz-Modellen - inklusive neuartiger und flexibler SAP Modelle, wie z.B. Managed Cloud as a Service (Lizenzen zur Miete)
SAP Partner Center of Expertise: das Customer Support Center (CSC)

Bei der Auswahl und Zertifizierung seiner Partner stellt SAP höchste Anforderungen: Qualität, Verfügbarkeit und Betriebszeiten des Customer Support Centers müssen stimmen. Die Auszeichnungen unseres Service- und Problemmanagements durch die SAP AG als "SAP Partner Center of Expertise" belegen die überdurchschnittlichen Leistungen unseres Service Centers.
Ob reguläre IT-Checks oder plötzlich auftretende Problemfälle:
Das Customer Support Center (CSC) ist die zentrale Anlaufstelle für Sie und Ihre Anwender. Sämtliche Benutzerfragen rund um das
Application Hosting
Remote Systems Management
SAP Local Support
SAP Remote Consulting
laufen hier zusammen.
Service rund um die Uhr:
Reguläre Service- und Beratungsleistungen beherrschen unsere Experten im CSC genauso wie die Behebung von Störungen im Bereich
der Hardware,
des Netzwerks,
der Software oder
des Webservers
innerhalb genau festgelegter Zeitfenster. Garantiert!
Nach oben