Hyperconnected Business: Driving business value from IoT

The value of the Internet of Things (IoT) is about more than just connecting people, information and things – it's about making the right connections in the right way. That's why we put the business case first. By taking a customer led approach, we identify unique opportunities for your business to become more agile, more adaptable and more efficient.
From there, it's about bridging the gap between IT systems and your operational technologies (OT) – creating a solution to leverage each. And thanks to our unique heritage in both fields (as well as our M2M expertise), we're perfectly placed to do just that.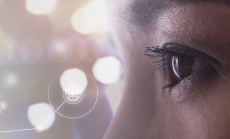 See the bigger picture
Monitor your people, your processes and your assets – right down to the nuts and bolts – and make opportunities for streamlining, automation and optimization immediately apparent.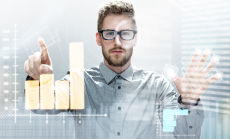 Shape the future
Predictive analytics model your data into a vision of what's around the corner – allowing you to solve problems before they occur.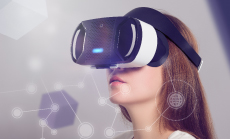 Innovate at speed
Innovation requires more than just inspiration. You need to have confidence that new methods will reap dividends. IoT provides hard evidence for the benefits any change might bring – making the right decision quicker and easier.
See more, do more as a hyperconnected business
In today's world disruption is the new normal. Cutting through all the complexity and noise requires clear thinking. And that requires a single view of the bigger picture.
Our IoT offering allows you to integrate your physical infrastructure into an IT network – offering you a wealth of real time data. And with our cloud and edge based platforms converting this information into intuitive visualizations for meaningful insight, it's not just information – it's actionable insight.
Making it happen
Whether it's a small targeted initiative or a wholesale re-imagining of your operation, we ensure that our solutions are geared towards helping you achieve your specific goals:
IP, expertise and experience
We're experienced in all aspects of IoT, including M2M, RFID and wearables. That means we can deliver a solution that matches your specific needs – both on the IT side and (OT side of the equation).
Our network of partners
We work with the world's leading technologists such as Microsoft and Intel as well as the small innovators to make sure we have access to the know-how needed to build the right solution for you – no matter what the components.
Complete lifecycle management
We assure your service levels, guaranteeing the uptime, resilience and security a business critical system demands.
Integration
We don't turn your legacy systems into a sunk cost or create new silos. Instead we leverage them, integrating IoT technology to realize their true value.
A solution to suit you
We have two kinds of IoT solution – those which are industry and process focused, and those we co-create with our customers…
Industry and process focused solutions
Our industry and process focused solutions are all about using the power of connectivity to help you find novel solutions to old problems. These proven, packaged tools allow you to de-risk innovation and bring those innovations to market rapidly. And because our commercial models are flexible, time to value is short too.
Here are some examples of the problems our solutions can help you solve:
Reducing the compliance burden:
Using RFDI tags to give instant updates on the status on lifejackets can cut the time airlines spend on inspections by 97%.
Smarter retailing:
Placing RFID tags in products can help you monitor stock levels in real time, allowing you to respond to demand as soon as the opportunity demands. And by tracking the physical route to purchase, you can use the data to create more effective floor plans.
Frictionless production:
Using IoT sensors to track the movement of parts through production lines can allow production supervisors to maintain full visibility of processes and catch potential problems before they arise.
Co-created customer solutions
While IoT offers smart answers to industry-wide problems, its applications are endless. That means, as well as well as using it to improve your approach to existing processes, it can help you innovate entirely new ones. By leveraging our unique set of proven intellectual properties and technology partnerships, we can help you build solutions unique to your business. In doing so you can achieve the discrete set of outcomes that define success for you.
Augmented reality training:
By creating a solution that allowed engineers to inspect IoT enabled waterworks through a device, a maintenance company was able to upskill staff and improve processes.
Rapid data collection:
Using IoT sensors to monitor water levels in real time and send alerts in response to dangerous situations, a disaster management company were able to respond more quickly.

Top of Page