Hybrid IT
The perfect balance
As organizations get more entrenched in the business benefits of newer technological currents like cloud computing, mobile, social, big data and the Internet of Things, they face the central issue of striking a balance between the many conflicting demands being placed on IT infrastructure. Hybrid IT offers more than just cloud and the benefits that come with it such as flexibility and agility. It allows access at any time, in any location and on any device, while allowing you to keep any services and data you do not want in the cloud, in-house and protected. But how do you find the perfect balance of cloud powered and on-premise IT?
Insight from Fujitsu
Featured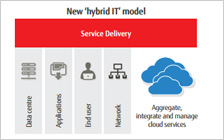 White Book of Managing Hybrid IT
Fujitsu's definitive guide to maximizing the cloud, enabling innovation and redefining governance.
Download >> (2.09 MB )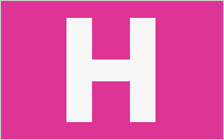 Hybrid Hive
Experts from Fujitsu and our partners discuss the latest trends and insights from the world of Hybrid IT.
Visit the microsite >>
Other downloads and resources
Maximizing the cloud with Fujitsu
Fujitsu seamlessly integrates a Hybrid IT environment through a governance framework that matches the new pace of business with the flexibility to adapt and evolve according to changing business needs. By blending the best of cloud powered and on-premise IT, the balance you seek is the balance that Hybrid delivers. Discover more on our Fujitsu Cloud solutions pages with offerings ranging from Infrastructure as a Services (IaaS) to professional enablement services and Fujitsu's Digital Business Platform, MetaArc. To discuss your cloud journey and how you can manage Hybrid IT environments, contact Fujitsu today.
Top of Page